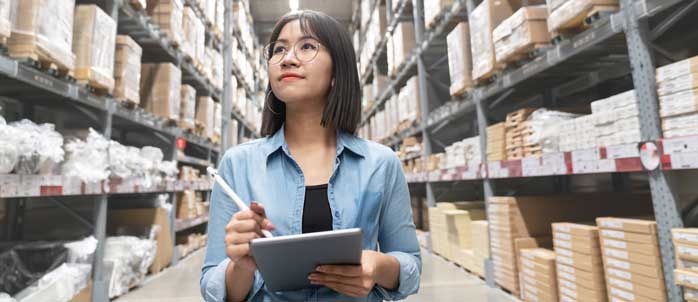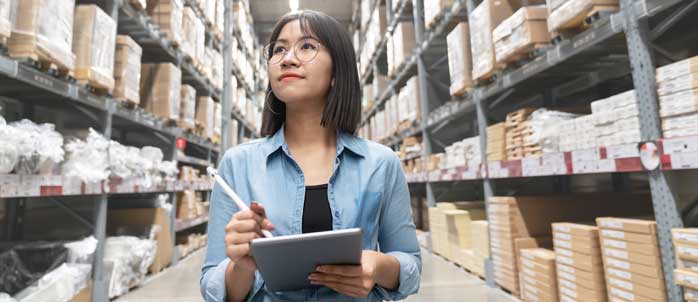 by Simon Perkins
Along with unprecedented health crises caused by the ongoing pandemic, retailers around the world are facing enormous business challenges: the collapse of customer demand, supply chain interruptions, significant regulatory modifications, increased uncertainty and economic recession.
The biggest blow to retail business is the negative impact on revenue, exacerbated by the absence of a definite timeline for recovery. The need of the hour is to take extraordinary measures. Below is how retailers can transition from an ad hoc survival mode to laying the groundwork for operating their stores in the post Covid world.
Reassess Consumer Behaviour
According to the McKinsey report, over 40 percent of households in the U.S. are experiencing income reduction. Another noteworthy shift is the abrupt swing in purchasing patterns, especially across non-discretionary products like food, personal care and household items. As the lockdown eases, consumers will prefer to exercise caution in loseninging their purse strings.
So what can retailers do?
Retain your star customers. Either add a hefty discount to their frequent purchases or give away freebies when they resume purchasing.
Give safety top priority. Explicitly mention the safety regulations that you are adhering to on your website, product listing and labels.
Work on brand repositioning. It is no longer about pricing wars. Consumers are going to choose a brand that deeply cares about the environmental impact of their product. Eco-friendly and high quality sustainable products are most likely to see a huge surge.
Stay mindful of customer sentiment. Especially when revamping your marketing activities. Any attempt to exploit their current situation will be fraught with disdain.
Invest in MultiChannel selling. The biggest takeaway from the pandemic is diversification is necessary for sustenance. Sell on FaceBook, Instagram, Amazon, Craigslist, and Etsy on top of selling directly from your eCommerce store.
Redirect Inventory
While you recalibrate order processing systems to meet the growing consumer demand, you also need to cascade the changes across planning, purchasing, and inventory management operations. For non-discretionary items, you must rapidly revise your purchasing plans to favor high demand items.
You might have to override or bypass your inventory replenishment allocation algorithms to move it around quickly. You must reassign your merchandising operations staff to ensure adequate coverage of the key categories and products. Retailers selling discretionary goods should plan strategic buys for later periods to ensure when consumer spending rebounds, you do not run out of inventory.
Covid Proof Your Workspace
Maintain good workplace hygiene in the post-pandemic situation. Between shifts, retailers need to suspend all operations at their distribution centers so that the cleaning crews can sanitize equipment. All staff, whether temporary hires or long term must undergo training in proper health procedures and be given the right protective equipment. Make sure to deploy a regular risk assessment procedure and backup strategy in the event of a breakout.
Last-Mile Logistics: Balance Agility and Flexibility
Increasing customer anxiety, high demand, and limited capacity is the perfect recipe for a last-mile logistics disaster. Here are factors to consider to implement in the post-lockdown phase:
Rethink last-mile logistics:
Time to revisit your shipping contract. If you outsource your order fulfilment process to a third party or a shipping partner, you need to rework your agreement. Most shipping carriers have suspended air transportation. This means priority and time sensitive deliveries are no longer valid. Renew your agreement with new stipulations in place.
Over communicate with consumers:
Consumers are likely to switch and stay with brands that shine through the pandemic. One hundred percent transparency and frequent delivery updates can help you forge an everlasting relationship with your customers.
Build visibility through technology:
This pandemic has accelerated the technology adoption in the field of logistics. With the onslaught of rising numbers of instances in supply chain disruptions or additional safety measures that delay order deliveries, real-time shipment visibility has turned essential. It is critical for retailers to be constantly in-the-know of their package location at all times.
The Way Forward
What you must do in order to survive the pandemic is a complete overhaul of your business. Building agility into your operation will help you thrive in the eventual recovery phase. Simulate different case scenarios to make your business resilient. You need to take proactive actions today to emerge healthy on the other side – well poised for growth.
Simon Perkins is a Shipping Cost Management expert at AuditShipment.com, a real-time parcel monitoring and AI powered audit service that provides businesses with deep shipping intelligence and actionable cost recovery insights.