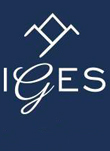 The International Gift Exposition of the Smokies (IGES®) is the largest gathering of wholesale resort and souvenir gift vendors in America offering buyers access to 600 vendors with the industry's biggest names and the best new vendors and products in the market. IGES® trade show also holds the largest selection of name-drop & specialty/customizable items in the country — ones that you don't see everywhere else. Name-drop merchandise and custom products are perfect souvenirs and memory keepsakes. Including these types of products in your store can help drive increased revenue.
The IGES® show is also perfectly timed for resort and souvenir retailers. As the parks close for the year, buyers prepare for the following years sales. Shopping IGES® in November allows plenty of time for spring delivery.
In addition to offering the best souvenir and resort merchandise at the right time, IGES® offers unparalleled buyer amenities, which include complimentary shuttle service, free on-site parking, area lodging discounts, specialty networking dinners and opening day buyers' receptions, as well as cash and vendor prizes and more. IGES® ' is highly rated in customer satisfaction as the atmosphere is productive & profitable without the rush and hustle. Buyers meet up with old friends and make new ones.
Mix Business with Pleasure
At IGES® buyers can settle in and settle down; it's where the pace is slower, the sights are sweeter and business and pleasure go hand and hand. The location of the event makes it a perfect opportunity to combine a business trip and family vacation — attendees regularly extend their days in the beautiful Smoky Mountains to enjoy beautiful weather along with a myriad of shows, family adventures and great local restaurants.
Enjoy Networking Opportunities
"One of the many perks of attending IGES® is our specialized buyer dinners," says Elisa Verita, marketing specialist for Emerald Expositions and IGES®. "Enjoy an evening of dinner, cocktails and conversation with industry peers from across the nation, compliments of IGES® exhibitor sponsors." These dinners provide an opportunity for buyers to relax and share ideas during round-table discussions with buyers in their respective industries. Specialized dinners are offered for the following: Campgrounds at Dollywood, Waterparks at Calhoun's, Amusement & Attractions at Calhoun's, Caves & Museums at RiverStone. RSVP with Amy Corral.
New Cash & Carry Section
This year, IGES® is excited to announce the launch of Cash & Carry Jewelry. Located in Sevierville Convention Center, the show is expected to have 40+ jewelry cash & carry vendors showcasing diamonds, gems, fashion & fine jewelry, watches and more. The show will include vendors from NCA, a leading jewelry association known for bringing together some of the most influential designers and brands. David Bertelsen, IGES® Show Director is excited about the launch of Cash & Carry Jewelry at IGES® saying "The addition of Cash & Carry Jewelry to IGES® is an exciting opportunity as it aligns perfectly with the gift souvenir industry. Being that this will be a cash & carry event, it will allow buyers to stock up right before the holiday season and purchase small quantities to see how it sells in their store."
IGES® is excited to announce the return of some of the leading companies in the gift industry such as Squire Boone Village, The Petting Zoo, Lagaci, Basix of America, Madd Capp Games, Aurora World, A.T. Storrs Ltd., Rhode Island Novelties, Exist, Drift Stone Pueblo, Wilcor International, and many more.
Register to attend the 2018 IGES® show, it's free, simply visit bit.do/IGES18-IR. For more information about exhibiting at IGES®, contact Kay Griffith at 800.430.7608 ext. 96885.