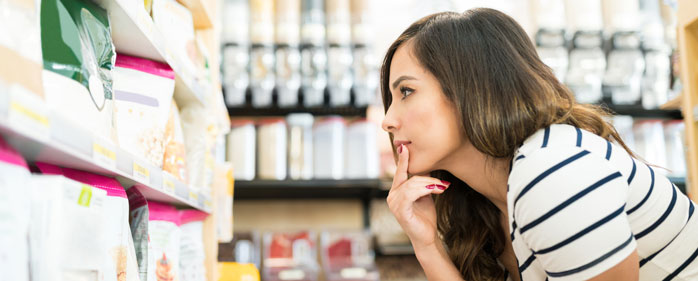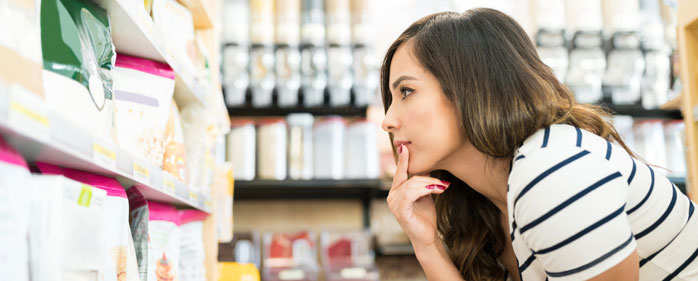 Impulse buys are some of the best ways to encourage customers to make a last-minute addition to their purchase at the register counter. It's always so fun to see what little trinkets retailers have on the counter, and it's even better when the prices are low.
Whether you are a C-store, apparel boutique, pet shop or anything in between, impulse purchases account for a significant chunk of the consumer spending pie and can boost your revenues. According to a study by Marketing Support, Inc. and Leo J. Shapiro and Associates, about one-third of all consumers make a sizable impulse buy every week, with a median purchase of $30. So for you indie stores who are looking for more products to wow your customers, here are some of the new and trending impulse buys to add near the registers:
CELL PHONE ACCESSORIES

10 Foot Cell Phone Cables
One of the top sellers from Diamond Visions, these cell phone cables come in an assortment of 72 colored cables, along with a free spinning floor rack. The assortment consists of 24 Apple Lightning cables, 18 USB-C cables, and 30 Micro USB cables. Diamond Visions pays a fee to Apple and follows their specifications, which makes the Lightning cables officially Apple certified. These cables are 3x longer than the standard 3ft phone cables, so your customers can have more mobility while their phone is charging.
Diamond Visions, Inc.
Tel.: 866-965-0700
www.diamond-visions.com/cat/cell-phone-accessories
Phone Mirrors
iDecoz Phone Mirrors are restickable mirrors that adhere to the back of all phones and cases. Your customers will no longer have to search through their handbags for a mirror. This product was featured in People Magazine and The Today Show as a must-have accessory!
iDecoz Inc.
Tel.: 888-645-1460
www.idecoz.com
JEWELRY
Austrian Crystal Necklace Pendant Display
Jewelry is a great way to catch a customer's attention while at checkout and encourage an impulse buy, and this beautiful display can help make that happen. The Austrian Crystal Necklaces come in an assortment of designs and colors, along with an attractive velvet display. Each display comes with eight necklaces.
VK Wholesale
Tel.: 773-853-0734
www.vkwholesale.com
AUTOMOTIVE
Air Fresheners
These cute shoe-shaped car fresheners add a little pizazz to cars while also keeping them smelling fresh and clean. Available with 100% microfiber bottoms, these air fresheners can also be used to help keep a vehicle navigation screen or cell phone screen clean. FreshandWipe air fresheners are available in a whole series of great colors and fragrances and are the perfect gift for any car enthusiast. Fragrance choices include Vanilla, Citrus, New Car, and Jasmine.
Cooper Product
Tel.: 818-481-4803
www.freshandwipe.com
HOUSEWARES
Stainless Steel Drinking Straws
These eco friendly, reusable drinking straws are sure to attract your customers' attention. Metal drinking straws are all the rage now, and these even come with a bonus brush cleaner! Each pack contains four stainless steel straws, two with a cup-top bend and two straight, along with a bonus straw cleaning brush. A free display rack comes with the purchase of 120 packages.
Deluxe Import Trading
Tel.: 866-500-5399
www.deluxegm.com/products/?26-1046
CANDLES & INCENSE
Incense Display
Wildberry has a great variety of beautifully scented incense, and this display gives it that extra kick it needs to be super eye-catching. The Wildberry Biggies wooden display comes with 300 incense sticks in 12 different scents, including Cherry Vanilla, Dragon's Blood, Fizzy Pop, Fresh Rain, Ocean Wind, Opium, Patchouli, Peace of Mind, Sandalwood, Strawberry, Tranquility, and Vanilla. Retailers will also receive 12 jars and labels to display the incense, and a window sign to advertise it in your shop.
Black Ball Corp.
Tel.: 800-695-2868
www.blackballcorp.com/wildberry-incense.aspx
Aromar Scent Center Endcap Display
This beautifully designed endcap display has everything your customers are looking for when it comes to nice smelling supplies. Filled with rows of incense, air fresheners, aromatic oils, electric burners, satchets, and ultrasonic diffusers, this display is a guaranteed sales program, which means that retailers are guaranteed a sale out of this endcap!
Aromar
Tel.: 786-477-4174
www.aromar.net/wholesale
CBD
CBD Lip Balm Balls
These pretty little CBD lip balm balls make for a perfect counter display item, and the fact that they're CBD-infused will really catch any shopper's eye. Each balm is a natural beeswax blend infused with 45mg of CBD. Completely THC-free, this balm comes in three delicious flavors: Citrus, Vanilla, and Mint.
Webb Brands
Tel.: 888-987-9322
www.webbbrands.com
CBD + Venom Spray
This venom (CBD) spray is reported to instantly relieve and soothe any pain in muscles or joints. With it's deep penetrating and quick absorption, this spray works quickly to help your customers feel revitalized instantly. There's also no cold or tingling sensation, making it the perfect pain relief aid. Just spray a small amount onto an area, massage it for about 45 seconds, and that's it.
Elite Products
Tel.: 844-856-8838
www.elitehempproducts.com
SUNGLASSES & EYEWEAR
Trendy Sunglasses
Fierce Products has all different styles and colors of sunglasses that are a perfect addition to any store. They offer sport, polarized, Wayfarer, ladies fashion, metal frame, half-frame, and many other styles of sunglasses. Why carry one style when you can get them all? Give your customers a variety to browse and fill a whole rack with different sunglasses from Fierce Products.
Fierce Products
Tel.: 901-290-5009
www.fierceproducts.com
FOOTWEAR
Best-Selling Funny Socks
Funatic has a whole line of hilarious and heartwarming socks that will have your customers looking at every pair to find their favorite. With sayings such as "I can't adult today" and "Cardio? I thought you said OREO," each pair of socks is colorfully decorated to bring out the personality in everyone. All socks are one size fits most and sold in packs of six.
Funatic
Tel.: 855-386-2842
funatic.com
NOVELTY GIFTS
Metal Sign Rack
This rack display is filled with tons of different metal signs with funny sayings and pictures that will have your customers laughing while trying to find a sign that best suits them. Each sign has holes in four corners for easy hanging and measures 11.5" x 8". The signs are sold in packs of four.
Kalan LP
Tel.: 800-345-8138
www.kalanlp.com
Pinch Me Therapy Dough
This special therapy dough is a squishable compound that's designed to channel relief through the senses, naturally. This placating putty was developed using the proven scientific methodology of color and scent as they relate to relaxation-all in the convenience of a portable tin. It's a handy little mood-shifter for all ages. Scents include Melon, Spice, Spa, Tropics and many more.
Pinch Me Therapy Dough
Tel.: 800-331-5785
pinchmedough.com
BEAUTY
Rollerball Lip Potion
The Rollerball Lip Potion from our childhoods is back, now using organic and natural ingredients for the ultimate lip shine. Made with a roller ball top, each gloss can be rolled on bare lips or over lipstick. No color, just great gloss and delicious shine available in 16 flavors.
Tinte Cosmetics
Tel.: 305-793-0399
www.tintecosmetics.com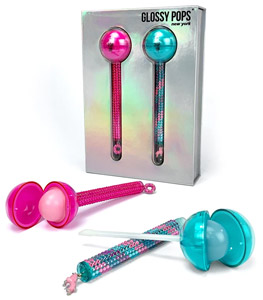 Glossy Pops
Glossy Pops are fashionable lip balms that also come with attached lip gloss. Flip open the Glossy Pop top for a delicious lip balm, and finish off the hydration by unscrewing the gemstone handle for a clear & shiny lip gloss. Glossy Pops come in a wide variety of colors, with some bedazzled out for a glam look.
Glossy Pops
glossypops.com
BATH & BODY
Lavender & Hibiscus Bar Soap
Straight from a garden flower bed and scented with lavender essential oils, this Lavender & Hibiscus Bar Soap has a very soothing and relaxing scent. Dot & Lil soap is made from an all-vegetable oil and glycerin base. This soap is entirely vegan and has plenty of lather to last a long time.
Dot & Lil
Tel.: 514-836-0984
dotandlil.store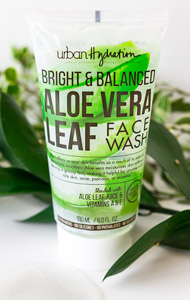 Aloe Vera Leaf Face Wash
Aloe offers several skin benefits as a result of its proteolytic enzymes. This aloe vera wash moisturizes the skin without leaving a greasy feel, making it helpful for anyone with oily skin, acne, psoriasis, or eczema. And for a low retail price point, your customers will be dying to try this innovative face wash.
Urban Hydration
www.urbanhydration.com
POINT OF PURCHASE DISPLAYS
Looking for that last-minute extra add-on item for the register counter? Here are some great point-of-purchase product displays that are cheap enough to be the perfect impulse buy:
MAYDAY Mini Alarm
These stylish little mini alarms can easily attach onto any set of keys and are perfect for campus life, solo trips, late nights and parking lots. It can fit inside any purse, key ring, backpack or belt loop. Batteries are included, and each alarm also has an LED flashlight. Simply pull the string and an ear-piercing alarm sounds.
DM Merchandising
Tel.: 800-548-6784
www.247dm.com
Skin Sticks Solid Lotion
Skin Sticks are the perfectly portable lotion. They're perfect for moisturizing on the go, even on planes! No resealable bag needed since it is a solid. It is just like a lip balm and can be applied anywhere on the body. With 30 different scents, there's something for everyone.
Rinse Bath & Body Co.
Tel.: 678-525-1927
www.rinsesoap.com
Wires That Work Acrylic Display
This display rack contains high-end mobile accessories such as iPhone wires, earpods, chargers, and more. Pricemaster carries all different kinds of accessories and continues to keep up with the market as the industry changes, so your store is sure to have all up-to-date products. The newest products in the display are Type-C wires, two iPhone audio adapters, and the 3-in-1 cables. The products are also available in peggable boxes and everything is individually wrapped.
Pricemaster
Tel.: 800-538-3873
www.pricemaster.com
Mini-Green Energy Pouches
Mini-Green Energy is a USDA Certified Organic, Zero Calorie Energy Pouch. It is a healthy way to get an energy boost combined with great flavor. The pouch can either be placed in between the cheek and gum, or two pouches can be dropped into a bottle of water. This energizing pouch comes in four delicious flavors, including Cinnamon, Citrus, Mixed Berry, and Spearmint. These take up very little counter space and make for great impulse buys!
Pocket Tea, LLC DBA Mini-Green
minigreenenergy.com
CBD Roller Bomb
Now your customers can roll the stress away with this new and innovative CBD roller ball. Containing 250mg of total cannabinoids with full spectrum CBD oil, blended with essential oils, this compact sized roll on is perfect for on-the-go irritations. The beautiful combination of oils releases a pleasant and relaxing aroma.
Healthy Roots Hemp
Tel.: 503-496-2329
healthyrootshemp.com
Scent Blast Air Fresheners
As the most powerful air fresheners in the world, these fun spray bottles can be used around the house, in cars, offices, trash cans, and anywhere that needs a little freshening up. This display includes scents Fresh, Clean Linen, Manga Mango, Gold, and Sweet Cherry. Made of 100% concentrated fragrance oil.
Scent Blast Products
Tel.: 800-883-1789
www.scentblastproducts.com