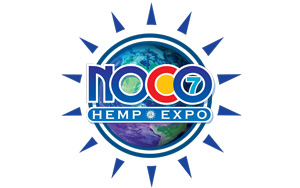 Organizers for the 7th Annual NoCo Hemp Expo are rescheduling this year's three-day Investor Forum, Business Conference, Farm Symposium, and sold out Exposition Hall, out of concern for the global coronavirus (COVID-19) outbreak. Originally scheduled for March 26-28, 2020, the trade show will now take place the weekend of August 6-8, 2020, in the same locations, which include the Renaissance Denver Stapleton Hotel and the National Western Complex, Denver, Colorado.
"The decision to shift the timing of this year's Expo has not been an easy one. The health and safety of all participants remains a top priority. We want to provide attendees, exhibitors, vendors, staff, industry partners, and others involved in the Expo enough time to rework their schedules and plan accordingly for the newly announced August dates," said Morris Beegle, Producer, NoCo Hemp Expo.
"We're also exploring options for a potential online digital conference in the upcoming weeks to continue the conversation about hemp. We look forward to creating a robust, powerhouse event in August and appreciate everyone's support."
The NoCo Hemp Expo is focused on the evolution of hemp and the role it's playing in the future of business, agriculture, food, and supplements. Now in its seventh year, supported by presenting sponsor EcoGen Laboratories, the three-day conference and two-day exposition features an expanded exhibit hall showcasing hemp companies.
NoCo7 includes an Investor Forum, Business Conference, Farm Symposium, and Let's Talk Hemp Education Stage, with each day focusing on topics relating to hemp. The show's lineup consists of notable experts, speakers, and educational programming and positions NoCo7 as the world's most comprehensive hemp exposition and trade show.
NoCo Hemp Expo's team will continue to monitor and comply with all protocols that are provided by the Centers for Disease Control (CDC) and the World Health Organization (WHO) regarding the Covid-19 situation. The NoCo Hemp Expo team is collaborating with Expo partners, including the National Western Complex, the City of Denver Coronavirus Task Force, Colorado Governor Jared Polis' office, and other local public health agencies to ensure the safety of all participants for the August gathering.
Additionally, producers of the NoCo Hemp Expo are putting the Southern Hemp Expo on hold, originally scheduled for August 14-15, 2020, in Nashville, TN. More information regarding the future of that event will be released at a later date.
Tickets and updated information for the NoCo Hemp Expo in August will be released in the very near future. Please refer to the www.nocohempexpo.com website and social media channels for continued updates throughout the upcoming weeks.
NoCo Hemp Expo
August 6 – 8, 2020
National Western Complex, Denver, CO