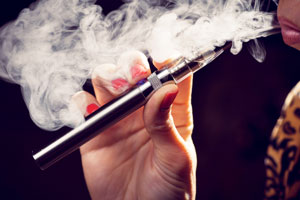 Nearly 40 million U.S. adults still smoke cigarettes which contain up to 7,000 chemicals, including arsenic, lead, and tar. These are extremely harmful, which is why many users have been switching to less harmful vapor products such as e-cigarettes. This is exactly what Yan Gleyzer, Founder and CEO of VGI Distribution, did in order to stop smoking cigarettes.
Before founding VGI Distribution, Gleyzer had been a heavy smoker and was smoking two packs of cigarettes a day. When e-cigarettes came to the market, he was able to eventually quit smoking. Fast forward to 2014, he started his company primarily selling e-cigarettes. They opened their first retail store that same year, and due to a heavy increase in demand, within the first few months VGI Distribution moved into a bigger space and expanded into wholesale as well as new product categories. Now, they are a leading supplier and retailer of e-cigarettes, e-liquids, water pipes, delta 8 and CBD products, and so much more.
VGI Distribution sells a wide variety of different name brands, all offering only the highest quality products. One of their most popular brands in the delta 8 category is Delta Effex. They offer delta 8 and delta 10 THC in the forms of cartridges, concentrates, disposables, edibles, hemp flowers, pods, tinctures, and more.
Another one of VGI Distribution's most popular brands is Jam Monster. In 2021, they led the industry by switching all of their products to non-tobacco derived nicotine. This synthetic approach to nicotine results in a more enjoyable and smooth flavor experience for all palates and is free of any tobacco impurities often found in tobacco-based nicotine. This brand offers a plethora of delectable e-liquid flavors including Custard Monster Banana, Frozen Fruit Monster Strawberry, Peach Jam Monster, and so many others.
The popular CBD brand, Just CBD, is also offered through VGI Distribution. With so many items to choose from including bath bombs, edibles, vapes, tinctures, and more, it is no wonder they are one of the leading CBD brands. If shoppers see a product on the shelf from a well-known and reputable brand, they are more likely to buy the item rather than from a no-name company.


VGI Distribution does more than just offer retail businesses high quality merchandise. They have customer support representatives to not only help answer questions about the buying process, but they will also help guide retailers about what products they should buy, how to market their merchandise correctly to make the most sales, and organize their store properly. VGI Distribution is here to help your business grow, so call them at 804-431-4299 and get started today.
VGI Distribution
www.vapeguysinc.com