When will this pandemic end? What's going to happen to all the businesses with empty storefronts? Will things ever go back to normal, or will we never be able to shake hands again? Due to the looming anxiety over the COVID-19 crisis, many consumers are turning to CBD to ease their worries.
CBD is the Preferred Way to Relax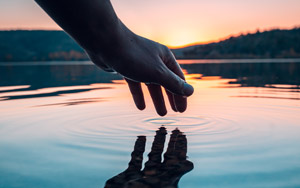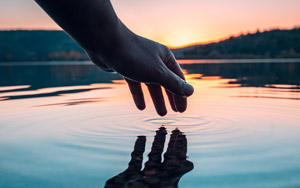 "During this current public health crisis, people are being faced with the stress of many unknowns. Since CBD interacts with the body's endocannabinoid system, which helps control bodily processes related to sleep, appetite, mood and is involved with creating a state of balance throughout the body, new and existing users are turning to CBD to help achieve homeostasis," Chris Van Dusen, Chief Growth Officer of Balanced Health Botanicals, said.
"Through our own internal survey conducted in 2019, we found that 89 percent of CBD users report that CBD helps you get better sleep. Additionally, we found that 76 percent of CBD users prefer CBD over alcohol to relax. We are seeing that many users rely on CBD, and the current situation is further instilling that the CBD is a huge part of many Americans' wellness routine."
The Importance of Health & Wellness
Elixinol, a global hemp derived CBD brand, has recently launched a worldwide rebrand and an innovative new line of wellness products designed to build upon its existing consumer trust and knowledge about CBD. Available on the new Elixinol website and at participating retailers, the new product line is specific, prescriptive and approachable, coming at a perfect time when consumers need CBD.
"We know that this is an unprecedented time. The novel coronavirus (COVID-19) has been declared a global pandemic and it is impacting many people, and while this rebrand has been in the works for some time, we believe our products are more important than ever now as we continue to serve consumers around the globe and focus on people's health and wellness," said Stratos Karousos, CEO of Elixinol Global. "We are simplifying our message to consumers through a new refreshed look and with products that are easy to understand. Elixinol has been, and continues to be, committed to delivering high-quality, trusted CBD products that can support everyday lives."
Charlotte's Web, another CBD company, has many different resources on their website that explain what CBD does, when to expect the results from certain products, and they even have a quiz consumers can take on finding the right CBD products for their specific needs. Instead of just throwing products at shoppers, they cater to their needs and give them as much information as possible to make the decision on what they should buy.
CBD Companies are Still Facing Hurdles
"While cannabis dispensaries are being deemed essential by certain states, CBD and hemp brands like ourselves have the unique opportunity to leverage our e-commerce platform," Van Dusen said. "However, one hurdle that is out of our control is supply chain. With delivery services being stressed with an abundance of orders, it can impact our shipping. To offset this, we have offered free shipping for the foreseeable future. Additionally, like any other business that has a retail and store presence, we have also seen priorities shift to online platforms as stores have been forced to close their doors for the time being."
Offering Consumers More Than Just Products
During this time of crisis, customers unequivocally are demanding more value, more service and better ethics from brands, which is exactly what Elixinol is aiming to accomplish with this pivot in leadership and product offerings. In tandem with launching the new Stress Less Capsules featuring ashwagandha and Body Comfort Capsules featuring Boswellia, Elixinol also hosted guided meditations on their Instagram for their #StressLessWeek to give consumers a reason to hit the pause button and focus on their well-being during all of the madness.
Innovative Products
Made with full- or broad-spectrum hemp extract at the core, Elixinol formulations are traceable and transparent so that consumers know exactly what benefits they receive from each product. Elixinol's new suite of products include Stress Less Capsules, Body Comfort Capsules, Omega Turmeric Capsules, Broad Spectrum Sports Gel, Organic Balance Natural Tincture, Daily Balance Broad Spectrum Tincture, Happy Belly Capsules, and Good Night Capsules.
Charlotte's Web suggests making CBD a part of everyone's daily routine, and they even have a guide on their website on which products are best for certain times of the day. Users can start the day with a clear mind by taking CBD oil, then in midday they advise taking CBD gummies to support everyday stresses when they arise, and finally users can ease into the evening with CBD sleep capsules to help maintain a healthy sleep cycle.