By IvyLee Rosario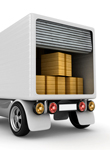 Drop shipping seems to be an increasingly popular option for businesses when it comes to selling merchandise. Although there is not much funding needed to begin drop shipping, there are several topics one should brush up on before taking the plunge. We sat down with Larry Collins, owner of Novatech Wholesale, to discuss the do's and don'ts of the drop shipping process, as well as some tips needed in order to succeed.
Q: For those who might not know, what is drop shipping?
A: Drop shipping is the ability to be able to sell products that you do not have to fund. In other words, you do not have to go out and buy inventory and hold it. Sometimes you will buy products that wont sell and then sometimes you have inventory that will fly off the shelves so this keeps you from having that money tied up on stale inventory. The benefit for people who want to do this is they can jump in, it takes very little money, and it is one of the few businesses that take very little start up capital to begin. You basically just need to have a plan and an idea and some dedication to be able to start. Potential entrepreneurs want to be able to sell on numerous channels such as their own website, Amazon, eBay. They can sell in their niche or take products of wide variety and be an "everything" store. The benefit is that you do not have to put all that money up front, the downfall is that it is hard to find good drop shippers that provide tracking in a timely manager, helps take care of issues, and keeps up with your stock.
Q: How does inventory play into drop shipping?
A: When you are listing your own products, let's say you have three or five and they are going to be in your inventory, it is very easy to manage. When you are drop shipping you have to keep your inventory in sync with your supplier, which is much more of a challenge, otherwise what happens is the inventory can disappear. The common misconception is the customer comes along, sees a company with lots of products, and they think they will never run out. Then they will sell an item, go to the supplier to order another, and then they are out of stock. This is bad for everyone, because of course the customer is mad, possible violations occur, so it becomes a negative experience. You have to have a plan to manage that inventory so you always know when your supplier is out of stock or not. Some suppliers will give you the tools available to be able to manage it and some will not, so you have to watch for suppliers that actually have ways of helping you manage your stock if you do not have a plan.
Q: What are some ways to go about managing your own inventory if you have a supplier that will not help you?
A: There are third party companies out there that can help, such as Inventory Source. You can also hire custom programmers to customize a plan for your inventory management. There are the push to eBay services available that help with the marketplaces. This is a part of what Novatech does, because we do offer custom files for customers that do not have any import/export tools and are not familiar with the ways of managing inventory. A person cannot just open up a website, import a bunch of product and sync with their suppliers without having some kind of import/export tool, unless you manually look at your items everyday, and that would be a huge challenge.
Q: What advice would you give to someone looking to start drop shipping or using a drop shipper?
A: First off I would determine if this is going to be a hobby for that person or if it is something they would want to make a career out of. If they choose the ladder, I would full recommend researching exactly what you want to sell, where you are going to sell it, the tools you need to sell, how to track and manage returns, familiarize yourself with venues, track and manage sales, learn about managing inventory, find a reliable supplier, and most importantly do not sell products you know nothing about. The more you can interact with your customers, the more sales you are going to make but that will only happen if you are confident in what you are trying to sell. This takes hard work and dedication and it definitely will not be successful without hard work and effort.
Q: You mentioned returns, what should be known in regards to returns and drop shipping?
A: There will always be returns. There are times when you may have a defective or damaged item so you need to expect that there might be unwanted returns and you need to make sure you work out a plan for your customers so they can have a pleasant experience and would want to shop with you again.