by Lisa Evans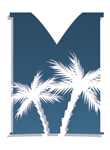 The LAMKT show, an Urban Expositions wholesale trade show, continues to transform itself. LAMKT has announced the launch of a brand new Value Section, to debut at the July 22-25, 2016 show. Beginning with the January 2016 show, LAMKT began a series of rebranding and reorganizing changes, all geared to improving the show experience for both buyers and exhibitors. Independent Retailer reached out to Jim Walker, LAMKT Show Director, to find out more about the newly revamped show.
"When we acquired the show in 2012, our goal was to build a vibrant trade show that would effectively meet the needs of the substantial Southern California and western region retail buyer base," Walker says. "We have never wavered from that goal and, like the marketplace itself, we are shifting and evolving to make sure we host a show that responds to the ever-changing market and the way retailers are buying today."
It's About Value
The company very deliberately chose to develop a Value section for the show, Walker explains, "we think the Value section offers tremendous potential for a West Coast show — particularly here in Southern California. Many of the top-name value suppliers, like Four Seasons General Merchandise and Kole Imports, are based here and have already committed to the July show." The newly added section will boast additional buyer benefits, Walker adds. "Buyers will be able to find even more resources, in even more categories, right in their backyard. For value buyers in particular, there are even more benefits since some of the largest suppliers are based right here in LA County. Buyers will be able to get a great overview of offerings at the LA Convention Center and then, if needed, visit the nearby company showrooms to see even more products."
Popular mainstays including show sections highlighting Gifts, Makers' Market, World Style, Vintage and Jewelry Cash & Carry sections will be joined by the new value offerings. The LA Value section will showcase suppliers from across a broad spectrum of products and categories including dollar store items and imports, clearance items, closeouts, liquidations, overstock and surplus, as well as truckload and pallet merchandise. "Offerings will span every category, including apparel and fashion, general merchandise, gifts/novelties, toys, housewares and more," Walker notes.
Ideal Southern California Resource
Walker is quick to point out the importance and convenience of the regional buying audience for this popular show. "By supporting and shopping LAMKT, regional retailers are doing more than just saving on travel, reducing their carbon footprint, keeping dollars in their own region and supporting their local sales reps. They're also contributing to the future growth and success of the show itself – which offers tremendous benefits to their business."
Not only is the LAMKT show convenient for regional wholesale buyers, Walker notes that the show also enjoys a promotional alliance with the LA Mart permanent showroom building and merchants. Buyers attending the show are provided with complimentary shuttle service between the LAMKT show and the permanent show floor venues, and the locations all cross honor the different show registration badges.
Buyers interested in attending the show will find discounted hotel rates through LAMKT's official housing company, Connections Housing. Buyers are eligible for a parking rebate up to $10 off at any of the LA Convention Center lots when pre-registered for the show. For more information and to register for the upcoming July show, please visit www.la-mkt.com.