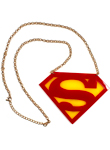 From Batman and Spider-Man to Ninja Turtles and Star Wars®, Rex International has all different kinds of licensed apparel to suit your interests. These products are their "best-selling items" right now, according to Mani Fakhari, the sales rep for Rex International. They sell t-shirts, jewelry, headphones, phone cases, and so much more with favorite characters and movies.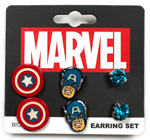 For over 25 years, Rex International has been gathering items such as knives, beauty supplies, leather goods, and other products from all around the world for wholesalers, retailers, and consumers. With their line of licensed products, it allows customers to feel stylish and comfortable while also sharing their interests with the rest of the world. Pop-culture items are a huge hit, so you are likely to sell out of these products fast when you stock up.
Some of the company's licensed products include Marvel®, Star Wars®, Budweiser®, Peanuts®, Pac Man®, Ghostbusters®, and Wonder Woman®, just to name a few. Let your store be the one-stop-shop for all pop-culture items when a new movie rolls out. The comic book and Star Wars® franchises are thriving with movie sales, and once customers find out you have products from their favorite movie, they won't be able to stay away.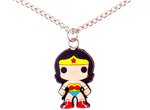 Other hot-selling items from Rex International include their range of knives. They have many spring-assisted knives such as hunting knives, display set knives, fantasy knives and daggers, folding knives, ninja blades, and more. Their knives come in many different prints and colors, and some even have LED lights. These items are perfect for a hunting themed store or just a side product to sell for fun. Keep your customers satisfied for any occasion.
For corporate accounts, Rex International offers a special service where you can customize any of their product lines to serve as promotional items to help your company grow. Their existing promotional clients include Disney® and Aflac® Insurance. Feed your company well with good promotional food.
With over 200 licensed products to choose from, it won't be hard to find something your customers will love and feel stylish in. They also offer a discount with wholesale bulk buys. The more you spend, the better discount you get. Stock up now with their latest licensed merchandise and watch the customers flow in. To learn more about their products and their promotions division, visit www.rexdist.com.