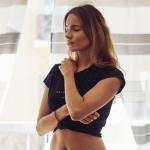 Sales numbers at Victoria's Secret continue to disappoint, and even their Semi-Annual Sale cannot help them now. The 2017 year was already showing bad signs with sales down $7.4 billion from $7.8 billion in 2016, according to Retail Dive. Before, couture brands could barely compete with the lingerie brand, but now it seems smaller lingerie start-ups are posing a threat to the company.
Today's consumers are geared more toward pretty, well-fitting comfort undergarments rather than the sexy, breast-enhancing items Victoria's Secret has to offer. American Eagle's Aerie, Gap's new Love brand, and J. Crew's new intimates line, along with ranges from online upstarts like Everlane, Adore Me, True & Co, Lively, and Thirdlove, all feature more comfortable fabrics and designs, according to Retail Dive. Even as the larger chains are changing their style to fit what the customer wants, Victoria's Secret has not, and this is what is hurting the brand.
The company's Semi Annual Sale had a slow traffic start compared to past years, so they extended the sale by two weeks and reduced pricing to help drive more people into stores. This resulted in margin rates significantly lower from last year, according to L Brands' press release.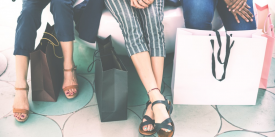 "The company admitted traffic was soft so the sale was extended and prices reduced further. We believe this all means the brand is broken," Jeffries & Co. analyst Randall Konik said in a note to clients after the company report's release, according to CNBC.
Consumers are no longer relying on brand names when looking for new products, as can be seen with Amazon's new Indie Beauty Store. Because of this, independent retailers and pop-ups are doing really well. Rosalie Wynne, ColieCo, and Ohhh Lulu are among just some of the new lingerie start-ups that make comfortable yet stylish lingerie for customers.
ColieCo and Ohhh Lulu both started on Etsy, making personalized and handmade lingerie and swimwear for customers. Personalized is a huge keyword here: consumers want to feel like the product is made especially for them. They no longer want something that a million other people have, like Victoria's Secret, and instead, they want something curated specifically to their needs and style.
If larger retailers continue to ignore desires of Generations Y and Z, more customers will find other retailers who will give them what they want. Each generation of buyers is so different in terms of what they are attracted to, it can be hard to keep up with sometimes. But if you continue to sell what customers are looking for, your business is sure to shine.