by IvyLee Rosario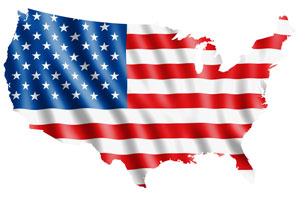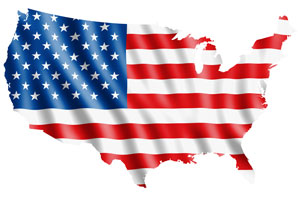 Made in America is making a comeback in the retail industry in spite of the aftermath of the country's recession. Although manufacturing overseas seems like the cheaper option for most businesses, more and more are switching gears and choosing to produce items in house. By keeping production in the United States, these companies are creating jobs, assisting in the growth of the economy and are making it easier on themselves to keep track of their production.
According to a survey by the Consumer Reports National Research Center, if given a choice between a product made in the United States and an identical one made abroad, 78 percent of Americans would rather buy the American product.
Creating Jobs
More than 80 percent of those people cited retaining manufacturing jobs and keeping American manufacturing strong in the global economy as very important reasons for buying American. "I do believe that consumers are consciously paying attention to the products they buy, and have been for a while," said Heidi Hafner, National Account Executive for M&M Gift Shows. "With the recession several years ago, many jobs were lost and consumers began to recognize that what they buy has a very major impact on our economy."
Benefits of Not Having to Import
As a retailer, the cost of merchandise and length of production time takes precedence over where the product is made, but although this may not seem as important, it is something about which retailers should be aware. By purchasing products that are made in America, retailers can count on higher quality, a shorter timespan for production and a better investment return on the items they are selling. "The product is going to last ten times longer, there will be less waste and less transportation costs which means less pollution," said Justin Poile of Just Vision It.
For every item made in the USA, we are paying taxes, but if companies go to another country for production, that money is lost and does not keep wealth in the United States. For Lori Persa, of Sensational Accessories LLC, she says we need that money to help the economy. "Instead of sending money out we should be keeping a large percent of it in country. With the job market being this way it is important that we do our best to provide employment and keep the profit where it is needed. People need to look at it as benefitting our country more so than importing out of a cheaper one."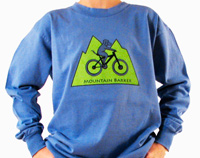 Popular with Consumers
According to Consumer Reports, Made in America has grown in popularity so immensely over the last few years that searches for "Made in USA" and "Made in America" have climbed, and "Made in the USA" hit 94 on a 100-point scale, indicating peak search interest. Another selling point to USA made products is showing pride for your own country. It is a way of not only giving back, but also supporting the economy. "Made in the USA appeals to our customers' sense of patriotism," said Dan Mottsman of Western Express. "In our Western Business, made in the USA designations appeal to many of our foreign customers' and their customers. All of our made in the USA products are made in factories or home businesses in the 48 contiguous United States."
USA Made Stores
Not only is Made in the USA a benefit to retailers selling the products to consumers, it is also an advantage for manufacturers due to its increase in demand. "There are several stores at just about every trade show that are entirely filled with only USA made products," said Tim Smith of SJT Enterprises. "Those USA made type stores are getting bigger and bigger and there are more of them." Although there are several reasons why selling American made products can help a business flourish, a main concern for many is price. The perception of America is that because we have higher wages, it becomes second nature to assume Made in the USA automatically means the product costs more money. Even though this can sometimes be true, it is not always the case. "I know with our company in many situations they are not paying more," said Smith. "We make decorative wood plaques, and I know if everything is equal in comparing apples to apples, we can make them here less than we can make them overseas. We advertise them as being USA made at China prices."
As much as some stores would love to carry only Made in America products, Matt Hunter of Poor Boy Woodworks says that some businesses are only thinking about the dollar instead of the customer. "There are a lot of stores out there that love that we have such good prices for American made products. They love seeing it, but sometimes are not willing to pay, even if the price is not as competitive as they thought it would be." Although price can be the deciding factor in the decision to carry Made in the USA products, retailers should remember that this is an opportunity to forge partnerships with their manufacturers and in turn, make money for both of them. "People always think this process is really expensive, but if you find the right manufacturers and form relationships for the long haul then there is not too much in the cost," said Chewy Jang of Kid's Dream. "Most customers value Made in America because it is different. So you will get that return back."
Top five reasons why you should buy or sell Made in America products:
Helps strengthen the economy
Produces higher quality products
Less waste and pollution that comes with transporting items from other countries
Creates American jobs
Shows pride for your country
Return on Investment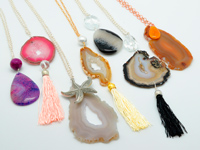 Although there might be some apprehension when it comes to Made in the USA, the overall consensus is if you sell these products, you will get every penny back and then some. "I think a lot of customers now more than ever are specifically looking for Made in the USA products," said Vanessa Davis of Trail Dog Outfitters. "I would say at least 30 to 40 percent and it may even be greater than that." With price not always even being an issue, there are more pros than cons for taking the leap and switching production to America.
Quality Control
Quality control can be tough to handle working outside the U.S., especially if product is made on demand. By keeping the merchandise in America, this will give the business owner better control of the items they are trying to sell, as well as ensure a timely shipment and keeping in constant contact with their producers. "Outsourcing is quite a management task if you have a lot of product. We make massive amounts of merchandise on demand, which is the best thing about using materials made in the U.S." said Poile. Made in America products have become something consumers can rely on, items that they know will last longer. "It is a growing trend. We have a different way of thinking here in the United States, we handle issues faster, and customers can come back to these companies and fix any discrepancies," said Persa. "It is more of an advantage to sell made in the USA." 
Retailers can rely on that trust and will understand that having a higher quality product will not only benefit them, but also create lasting relationships with their customers as well. Says Hafner, "retailers are willing to pay more, because selling high quality items improves their reputations and is well worth it when the consumers become repeat customers." Deciding whether to dabble into Made in the USA products can be difficult, but Dan Smith of Magnum Enterprises says it is worth it for any retailer or manufacturer to make it work for them. "My advice to anyone thinking about doing this is to just go for it. It can be tough at times, but hang in there. America is barely the leader in manufacturing anymore, and if we do not get more people trying to make products here then in a year or two we no longer will be on top. So I say go ahead and give it the good old American try."
American-made Sources:
M&M Gift Shows
PO Box 9412 Toledo, OH
Ph: 800-430-7608
www.iges.us
---
Just Vision It
530 Hunter Ln Lone Jack, MO
Ph: 888-554-1153
www.justvisionit.com/wholesale
---
Trail Dog Outfitters
929 Heritage Lake Rd Wake Forest, NC
Ph: 919-438-6505
www.traildogoutfitters.com
---
Western Express           
300 Villani Dr Bridgeville, PA 15017   
Ph: 412-257-5020
www.wexpress.com
---
SJT Enterprises  
28045 Ranney Pkwy, St B Westlake, OH
Ph: 440-617-1100
www.stjent.pinnaclecart.com
---
Poor Boy Woodworks    
3075 Shattuck Rd #72 Saginaw, MI 48603
Ph: 989-992-7024 or 989-799-9440
www.poorboywoodworks.com
---
Kid's Dream
508 E 12th St Los Angeles, CA 90015
Ph: 213-748-5264
www.kidsdreamus.com
---
Magnum Enterprises
PO Box 3861 Rapid City, SD 57709
Ph: 605-719-9488
www.rubberbandguns.com
---
Sensational Accessories LLC
4932 Fairview Rd Schnecksville, PA 18078
Ph: 610-730-6640
www.sensationalaccessories.com