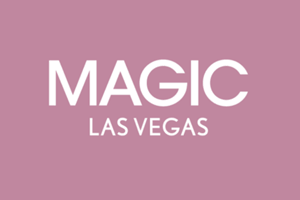 Home to the largest selection of trending, young contemporary, modern sportswear, footwear, and accessories brands in the industry, MAGIC is a trend-driven market event featuring a wide range of apparel, footwear, and accessories brands at accessible price points. Fusing scale with curation to foster community, drive connectivity, and deliver unique experiences, this trade show joins a global audience of retail buyers, from big-box to boutique, together with influencers, media, and industry thought leaders.
A Place Brands & Retailers Can Call Home
Surrounded by captivating nightlife, MAGIC will hold their next event from August 8-10, 2022, at the Las Vegas Convention Center. This trade show is more than just a wholesale event — it is a deeply rooted community and a place brands and retailers can call home. Featuring a diverse selection of unique finds from the latest in fashion, MAGIC Las Vegas drives greater product discovery and smarter shopping experiences through curated show floor merchandising, exclusive "first look" access to a large variety of new products, and an integrated digital experience available before, during, and after the live event.
A Rich Collection of Market-Exclusive Content
Attendees can reinvigorate industry connections and cultivate new business relationships through onsite and after-hours networking opportunities as well as VIP experiences that spark the creative inspiration you need to take your business further. With a rich collection of market-exclusive original content and industry insight sessions, MAGIC Las Vegas is the trade show that has retailers coming back year after year.
Be the First to Know About In-Demand Categories
Featured from their February 2022 event, MAGIC noted that the home and gift category was one of the most popular, bringing deeper customer to brand connections with plenty of opportunities for sales growth. As this category continues to expand, industry influencers and brands agree that there is opportunity for fashion retailers to incorporate home and gift products into their merchandise mix. To learn more about what is in-demand, be sure to mark your calendars for their next Las Vegas event in August. Retailers can register on the website at www.magicfashionevents.com.
MAGIC Las Vegas
August 8-10, 2022
Las Vegas Convention Center
3150 Paradise Rd., Las Vegas, NV