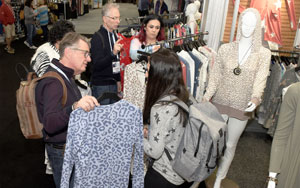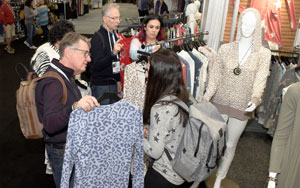 It's Vegas, baby! Offprice concluded a successful February show, and now they're getting ready for their August event in Las Vegas. August is prime time for numerous different trade shows, but this is one that retailers won't want to miss. Offprice is the leading trade event for retailers who want to buy smart and sell smarter.
Why Offprice?
Offprice exhibitors can work directly with wholesalers, manufacturers, and even large retailers to secure great prices – leading to prices 20-70 percent below wholesale for buyers. Retailers from across the country and around the world come to see what Offprice has to offer. No matter what kind of store you have and what you sell, exhibitors at this trade show have products that can work for your business.
Attendees will be able to find a wide range of clothing, footwear, jewelry, accessories, and more from major labels to non-branded goods at significant discounts. With over 500 vendors and more than 1,300 booths, there are countless options to restock your shelves and get ahead of the game with some of the hottest-selling items.
The Offprice Strategy Works
Instead of marking down full-priced merchandise for your sales racks, buy low in the first place at the Offprice Show and mark up those products. It's a win-win situation, as both you and your customers are happy with the bottom line. Still not sure if it's right for you? Offprice asked their attendees about the show, and here's what they said:
90 percent of attendees gave Offprice a 4-star rating and above.
38 percent of participants said Offprice allows them to source better goods at margin-building prices.
36 percent of participants said Offprice continues to offer a large selection of deeply discounted goods.
21 percent of participants said the relationships built between Offprice vendors and business professionals has provided great opportunities and business success.
Testimonials
"Offprice is a very professional atmosphere. It reminds me of how it all used to work back in the good-old retail days where the relationships between buyers and reps were strong and easy to buy. We look forward to it each year!" – Jessica Long, Fine and Funky Store
"Offprice was full of reputable businesses with all the hottest, trendiest labels, and innovations. The connections I made span way beyond a one-time purchase, and have set long-term partnerships in motion." – Melissa Moschelia, Sears/Kmart
"The way we get the most out of the Offprice Show is to see everyone. You never really know where the best deals are going on." – Forman Mills Executive
There's no right or wrong way to shop the Offprice Show, but just remember to have fun and see as many different brands as you possibly can. And let's be real, who wouldn't have fun getting a bargain on merchandise?
Offprice
August 15 – 18, 2020
Sands Convention Center, Lower Level
Las Vegas, NV
www.offpriceshow.com/lasvegas