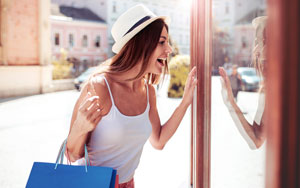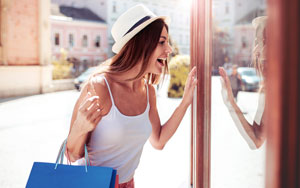 ThirdLove has been attempting to dominate customer experience in the retail industry since 2013, and to be quite honest, they've been doing a great job. Unlike traditional retailers that find one thing that works and sticks to it, ThirdLove is constantly changing and evolving around their customers. By using the power of technology and open ears, Josh Wolff, ThirdLove's VP of Customer Service, explains how the company is making such memorable experiences for their shoppers.
ThirdLove designs bras to fit women differently than traditional bras. They don't use size templates, and instead use millions of real women's measurements to create their products. Their website offers a Fit Finder which helps women create their ideal bra in 60 seconds and carry double the amount of sizes of most other brands.
The Perfect Fit
ThirdLove is widely known for the Fit Finder on their website that is intended to give customers a personalized experience right on their computer screen. The questionnaire asks consumers a series of questions about their breast size and the type bra they normally wear to find their 'perfect fit.' Using this technology, the company then finds a specific bra for the customer that should fit them perfectly.
After a consumer is given their 'perfect fit' bra, they then have the option to try the bra on for 30 days before they buy it. After the 30 days, if they are satisfied with it, then they get charged. Customers are also given the option to add a free back-up bra that is a different size to see how each one fits, and they can return the one they don't like for free up to 14 days after their purchase.
The Customer Experience Doesn't Stop There
"Most customer care organizations are desperately trying to figure out how not to talk to consumers, which is demand reduction," Wolff explained. "They have a limited number of calls coming into the center and get off the phone as fast as possible. We want to operate with efficiency; it's the customers' time, not ours. Therefore we have pursued an opposite course."
ThirdLove does nothing to reduce demand and proactively reaches out to their customers. The company makes themselves available from every possible channel including phone, text, chat, Facebook Messenger. They contact customers through so many non-traditional channels that their phone contact has turned down to 20%. This is a great system to integrate into your store and can generate more inquiries.
Never Stop Building Your Customer Experience Team
"Customer experience expectations grows higher every year and we don't expect it to reverse anytime soon," Wolff said. "The expectation was that as experience went digital, it would reduce the amount of customer demands and staffing, but the complete opposite has happened."
More and more customers have been using digital ways to connect with retailers, and this has led them to be more demanding. Consumers can see when a product is delayed online or that a price has changed. They're checking online a lot more often and expecting personal interactions to help with their problems, which leads them to be disappointed if they don't get it.
How Your Business Can Keep Up with the Demand
Josh advises independent retailers to not look at your businesses as a cost that needs to be managed because you won't be able to connect with your customers. Good customer care will bring conversion and loyalty.
"You need to be willing to absorb some of the cost up-front while you build a great care channel to avoid quieting customers early on," Wolff said. "It's easy to deal with early adopters who are really excited about your products because they will be more forgiving about a late shipment or defective products, but as time goes on they will expect more and not be as patient. Build a customer base that will stick with you through those rough patches."