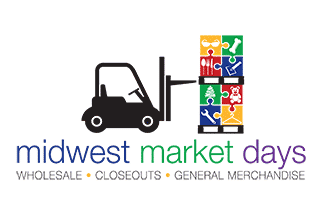 Retailers from all over the region flock to Chicago for the pleasant service and unbeatable products at Midwest Market Days® order-writing trade shows. Unlike other corporate or individually-owned trade shows, Midwest Market Days is comprised of exhibitors operating as a co-op, which means all vendors are invested in hosting a friendly, engaging, and successful show.
Discover New Products & Cultivate Business Relationships
On June 28 and 29, buyers will be able to enjoy a comfortable and casual purchasing atmosphere with more than 50 industry-leading vendors across a variety of product categories including collectibles, craft, hobby, fashion accessories, giftware, home decor, party, and more. Midwest Market Days provides a laid-back environment, perfect for discovering new products and cultivating business relationships.
What to Expect at the Show
At Midwest Market Days, each buyer is greeted personally by trade show staff and are supplied with a detailed exhibitor list, showroom floor plans, and other show-related materials to make your experience as easy as possible. A complimentary continental breakfast and buffet lunch are also served daily during each event, as well as free shuttle service to and from participating showrooms and hotels.
Midwest Market Days are taking precautions to ensure the safety of all visitors, which include:
Scheduling appointments with vendors is highly recommended to minimize waiting

All common areas will be sanitized frequently

Hand sanitizer will be available throughout the buildings

Food and beverage service will be streamlined to individually wrapped lunches
Whether you are looking for new and trending fall/winter products, or in search of available merchandise to keep your shelves stocked, Midwest Market Days can help retailers of all kinds with their order-writing needs. To view a show calendar, exhibitor list, and to register for the upcoming June show, visit www.midwestmarketdays.com.
Midwest Market Days
June 28-29, 2022
Showroom Locations:
B&G Sales Inc.
1750 N. 25th Ave. • Melrose Park, IL 60160
Phone: 708-343-9200
Regent Products Corp.
8999 Palmer St. • River Grove, IL 60171
Phone: 708-583-1000
The Bazaar Inc.
1900 N. 5th Ave. • River Grove, IL 60171
Phone: 708-583-1800