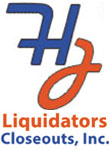 Closeouts and liquidated products, which often sell for well under regular wholesale prices, can offer indie retailers generous profit margins. Closeouts exist as a result of excess inventory, discontinued products, packaging changes, customer returns and slight imperfections, as well as merchants going out of business. They are the same name brand, designer labels and first quality merchandise found in department stores and retail chains.
Formulate a buying strategy
H&J Liquidators & Closeouts Inc. is one closeout supplier dedicated to offering retailers an array of high quality merchandise at low costs that provide good profit margins. It was founded in 1986 by partners Jack Siegal and Howard Chernawsky. "When done with care, buying and selling closeouts and liquidations can be a lucrative and satisfying business," Chernawsky states. However, not all closeout and liquidation companies are created equal, he warns, and it is important for retailers to formulate a research and buying plan. A variety of resources are available to help locate closeout suppliers, beginning with an online search. Numerous businesses will appear, including well-established companies such as CloseoutCentral.com and HJCloseouts.com. Online classified ads, the Yellow Pages and industry newsletters are also good resources.
Here are a few more tips to help merchants form a strategy when purchasing closeouts and liquidated merchandise.
Ask for references.
Check the Better Business Bureau.
Calculate shipping charges.
If you choose a local supplier, review the product in person before you buy.
When purchasing online, examine detailed product descriptions, digital images, shipping dimensions and condition codes.
Once you choose a seller, be sure everything you agree upon is in writing.
Place a small initial order and build from there.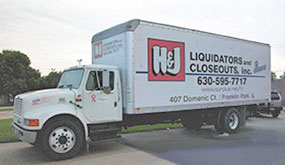 "Unlike many other closeout companies who sell very large quantity minimum orders, H&J has a minimum order of only one case. This allows our buyers to purchase just what they need," Chernawsky points out. H&J's dozens of product categories include arts & crafts, seasonal & holiday, health & beauty, home décor, housewares, clothing & hats, food & candy, office supplies and much more. "When people need pens for just three cents, or countless items for less than 25 cents, they often choose us," he adds. "Our customers are the most important part of what we do, and we also provide personable customer service and support whenever they need it." One form of support comes in free shipping. "Often products cost significantly less than the shipping rate, leading to confusion as to the price points of the products for consumers," Chernawsky reports. "By offering free shipping we help avoid this problem, while making it easier for businesses and individuals alike to sell our products with confidence."
Shop online or in person
H&J Liquidators & Closeouts recently transformed its website and implemented new advances in technology. The company chose a simple design that provides easy usability, and displays real time inventory and wholesale prices. All of the firm's merchandise is on site and available for purchase from its hub in Des Plaines, IL. To speak directly with H&J, please call 800-875-7717, or email support@hjcloseouts.com. For more information, visit hjcloseouts.com.