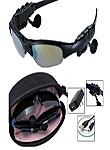 Hollywood Hits Distributors, a wholesaler of cutting edge merchandise designed to meet a variety of consumer needs, constantly expands its product line with unique, trending merchandise. One of the company's newest introductions is unisex sunglasses with built-in Bluetooth 2.0 wireless technology, FM radio and an MP3 player. With 2GB of memory, this product also supports WMV, WMA, ASF and WAV music formats.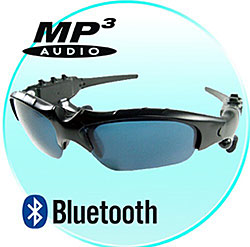 Polarized, flip up lenses block 100 percent of all UVA, UCB, UVC and blue light, allowing users to enjoy music in the sun while protecting their eyes. The lithium battery supports up to six hours of play. "These sunglasses incorporate the latest technology for fast connections, and are very comfortable to wear," says Peter Farkas, owner. "We expect them to be popular with consumers for the holidays." Wholesaling for $75 and retailing for up to $195, one unit contains a pair of black sunglasses, USB cable, charger adapter, cleaning cloth, user's manual and a black carrying case.
Magnetic eyeglasses in fashion colors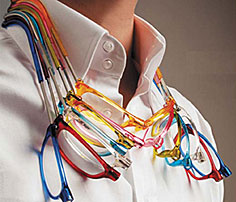 Hollywood Hits' unisex magnetic eyeglasses are another great product for the upcoming holiday season. Available in several fashion colors, including pink, red and blue, the reading glasses click and unclick at the center and rest comfortably around the wearer's shoulders for easy access. A package of two pairs wholesales for $12.50 and retails for $29.99.

Another holiday gift idea from Hollywood Hits is the E-Picasso stylus pen. For use with capacitive touchscreens, including iPhone 4, iPhone 4S, iPhone 5, iPad, HTC, Samsung and Motorola, the pen is made of a high-grade smooth antioxidant metal shell. "Other companies retail a similar product for $39.99," Farkas notes. "I found a very good manufacturer, and I am able to wholesale the product for $10." The suggested retail is $19.99.
Hollywood Hits is constantly bringing in new products, and now also features a line of eCigarette related merchandise. The company's minimum order is $100.
Where to buy:
Hollywood Hits Distributors
Website: www.hollywood-ecig.com