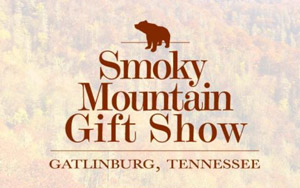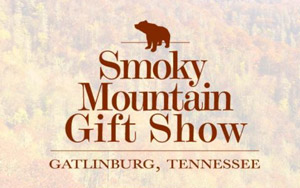 From home decor to memorable gifts, the sales potential for animal-themed merchandise is, dare we say, wild. To help retailers find new animal-themed resources and new ways to merchandise and market them, the Zoo and Aquarium Buyers Group (ZAG) and the Smoky Mountain Gift Show are teaming up to host the new Zootique Buying Tour on Friday, November 8th at 11:00 a.m. during the 2019 show at the Gatlinburg Convention Center.
Open to all attending retailers and ZAG members, the Zootique Buying Tour will kick off with complimentary mimosas and a brief merchandising seminar, led by Tommy Brown of St. Louis Zoo. From there, Tommy will take participants to visit vendors on the show floor to learn even more tips and strategies to merchandise and sell animal-themed products at their stores. Lunch will be provided to those that complete the tour.
"Whether you're a zoo gift shop retailer or other souvenir/specialty boutique buyer, you won't want to miss this fun, idea-packed program that promises to help you think outside of the box when it comes to new ways to sell and showcase animal-themed items," Christina Bell, show director, Smoky Mountain Gift Show, said. "We're also bracketing the tour with mimosas before and after lunch so retailers can network and share other ideas too."
Some exhibitors who will be participating at the Zootique Buying Tour include Art For The Young At Heart, Cold River Mining Corporation, Dodoland, Go Fun Face!, Kalan L.P., RexTooth Studios, Sea Creations, Turdcules, Wildthings Snap-Ons, and World End Imports.
In addition to the Zootique tour, the Smoky Mountain Gift Show and ZAG will also host two curated Made in America buying tours during the show. Members of ZAG and attendees will be able to visit Made in America vendors on the show floor and learn the best ways to bring these products into their stores. A complimentary lunch will also be provided to those that complete the tour.
The two tours will be led by Terri Scheunemann, Como Zoo and Tommy Brown, St. Louis Zoo on Wednesday, November 6th and Thursday, November 7th from 11:00 a.m. to 12:00 p.m.
Smoky Mountain Gift Show
Wednesday November 6th – Saturday, November 9th
Gatlinburg Convention Center
234 Historic Nature Trail/Airport Rd.
Gatlinburg, TN 37738
Tel.: 800-318-2238