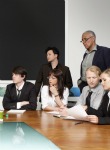 A new report has found that 76 percent of small and midsize business owners are willing to pay more to get what they want when it comes to business purchases.
The study, "Engine of Growth: Understanding the SMB Decision-makers," was based on an online survey of more than 700 SMB owners, conducted during the second half of 2010. The study found that 82 percent of SMB owners turn to specialists rather than one-stop solutions providers for services, even if it means managing more vendors. Also, 65 percent use materials they receive from vendors and 59 percent use trade magazines to help them select products and services. The report was conducted by Forbes and B2B agency Doremus.
The study also found that three-quarters of small and midsize business owners rely on word-of-mouth referrals or the Internet when comparison-shopping for vendors or services.