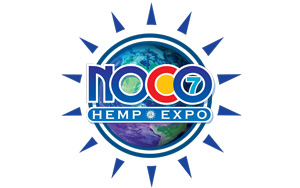 Bringing you all the latest information, technology, products and trends in the hemp industry, the NoCo Hemp Expo is an experience retailers won't want to miss. As the world's most comprehensive hemp exposition and trade show, their agricultural setting at the famed National Western Complex in Denver, Colorado, is the perfect atmosphere for anyone interested in hemp products.
WAFBA (We Are For Better Alternatives) is the parent company of NoCo Hemp Expo, as well as twelve other brands, half of which are live events. With three full days jam-packed with conferences, luncheons, networking opportunities, and 200,000 square feet of event space filled with 400 exhibitors, the NoCo Hemp Expo is where everyone can come together and learn about the future of hemp.
Investor Forum
The NoCo Hemp Expo takes place from March 26 – 28, 2020 at the Renaissance Denver Stapleton Hotel and at the National Western Complex. Thursday's events will kick off with an Investor Forum at the Denver Stapleton Hotel, which will offer guests insights into hemp on legal updates, investment trends and deal flow, the future needs in hemp, a networking luncheon, and more.
Business Conference
Manufacturers, producers, retail and wholesale buyers, sellers, farmers and others involved in the sales and marketing of hemp-related products are welcome to NoCo Hemp Expo's Business Conference taking place on Friday, March 27th, at the National Western Complex in Denver. Guests will receive insights into the 2020 hemp business landscape, banking, credit card processing and insurance, USDA, FDA and DEA updates, retail, wholesale and consumer trends, a networking luncheon and more.
Farm Symposium
Saturday, March 28, is when the NoCo Hemp Expo opens up to the general public at the National Western Complex. All are welcome to come at a low ticket price, see exhibitors and get educated on everything hemp related. The Farm Symposium Conference taking place at the Western Complex will offer guests insights into regenerative farming, soil health and genetics, new technology and equipment, beyond CBD, growing for fiber and grain, and more.
The NoCo Hemp Expo's main goal is to bring the hemp industry together as they develop a foundation and infrastructure, while also including the public on all the learning opportunities. It's important to educate people on this plant and see the big picture on how utilizing this crop can bring positive environmental changes.
NoCo Hemp Expo
March 26 – 28, 2020
National Western Complex, Denver CO
Expo Hall Hours: 10am – 6pm
Conference Hours: 10:15am – 5pm
Web.: nocohempexpo.com