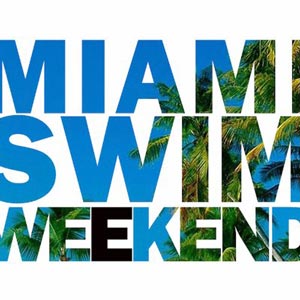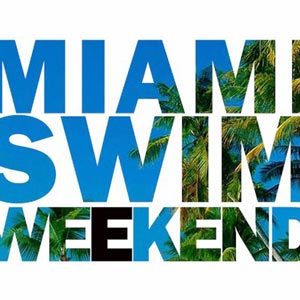 by Isabella Lovett
Each year, Miami Swim Week highlights the swimwear trends we can expect to see the following year. Last year's annual swimwear trade show took place in July 2019, and filled a week with runway displays, designer showcases and pop-up shops. For retailers considering 2020's swimwear stock, the trade show is a valuable resource for forecasting what items consumers will be looking for next year. From this year's show slated for July 9 -14, it is clear to see that diversity, inclusivity and sustainability are key to what we will see in 2020's swimwear market.
Catering for all Bodies and Beliefs
Miami Swim Week's 2019 runway show opened with a burkini custom designed by Cynthia Rowley. Modeled by Halima Aden, the burkini was printed with the slogan, 'Don't change yourself, change the game,' and set the tone for a diverse show featuring models of a variety of backgrounds, shapes and sizes. Plus-size models and models with disabilities were represented, illustrating the need for swimwear designed for all bodies.
Retailers hoping to cash in on this year's swim season should hear the message loud and clear: everyone wants swimwear, and successful designers are creating pieces for all bodies. For this reason, take care to stock items for a range of clients in a full selection of styles, and stock a selection that allows for modesty as well as the more revealing styles.
From Skimpy to Sleeves
Sidway, Acacia Swimwear and Devon Windsor Swimwear all showcased long-sleeved designs. Long-sleeved one-pieces and bikinis alike brought an element of sophistication and UV protection to the table. To appeal to a clientele looking for something elegant and unique in 2020, stock a long-sleeved option in a range of sizes. Some of these garments were modelled by plus-sized models, suggesting that this might be a popular style with this demographic.
The swimwear market is undergoing a period of transition, and designers at Miami Swim Week recognized this in pieces like the long sleeved suits. Higher waisted bottoms and loose fitting crop tops were also included on the runway to appeal to clients seeking a greater degree of modesty from their swimwear. Many of these pieces are versatile and adaptable, designed to give the option of all-day wear.
At the other end of the spectrum were skimpy bikinis featuring tiny bottom pieces and revealing tops. To appeal to the client seeking to show off their body with a less-is-more look, be sure to stock halter neck bikinis and string-tie bottoms perfect for soaking up the sun on vacation. Thin micro straps were also featured on the runway, with one-piece suits also playing with minimalism, and one-shoulder straps being modelled by a diverse range of body shapes. These designs are durable and versatile, and will speak to clients looking for a more robust minimalist alternative.
Color and Prints
A wide variety of patterns and colors were featured on the runway, but there were clear themes in the color trends and prints we can expect to see on the market in the coming year. Animal print is still popular, but designers are branching out from leopard and snakeskin to include zebra, tiger and cow patterns in bright neon colors. Art-inspired floral prints also featured on the runway, with Cala de la Cruz's printed bikinis being particularly well received.
Orange is set to be a popular color, with Frankies Bikinis, Revival and Galamaar all showcasing orange two piece sets. Perhaps more surprisingly, chocolate brown was a popular choice, with many of the big names bringing an example. A number of designers also brought the bikini version of the 'little black dress', illustrating the desire for sophistication and elegance. A successful swimwear stock is likely to include simple black pieces as well as the bolder, brighter prints and colors.
Sustainability Remains Important
Miami Swim Week showcased a number of designers who promote sustainability and inclusivity: sustainable fashion remains important to designers and consumers alike. Designer Natasha Tonic brought her Yin & Yang collection to the runway, featuring 25 looks using hemp as the primary fabric. Tonic hopes the collection will draw attention to the need to protect endangered species and plant more hemp for the good of the environment. Collections like Yin & Yang show the desire to not only be environmentally friendly, but to promote the message, too.
Many swimwear labels are now making the effort to become more green and making use of the eco-friendly fabric, econyl. Tropic of C showcased several designs, and they are extending their green ethos to every aspect of their product, including recyclable, minimal packaging.
Retailers planning their 2020 swimwear stock can learn much about the market from Miami Swim Week. Investigate the full range of styles and designers featured at the trade show, and be sure to stock swimwear that will appeal to a diverse range of customers with a variety of body types. Inclusivity is key to 2020's swimwear market, and successful retailers will stock their shelves with this in mind.