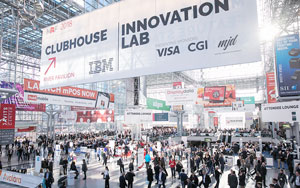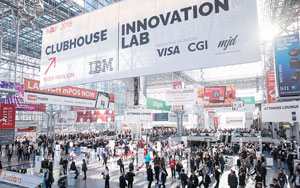 Every January, the National Retail Federation (NRF) hosts their annual Big Show at the Jacob K. Javits Convention Center in New York City. This event brings retailers off all shapes and sizes together to learn what's new in our industry. The huge event attracts over 34,000 industry professionals and 13,000 retailers from all 50 states and 95 countries.
The three-day gathering, which will take place January 13th – 15th, 2019, is a marketplace for ideas and relationships, a chance to forge new partnerships, try out best-in-class experiences, and learn from some of the biggest players transforming retail today. For more than a century, NRF's annual convention and EXPO has been the must-attend gathering of industry luminaries and leaders, and it remains the place where big things happen in retail.
At NRF 2019: Retail's Big Show, retailers will find:
25+ Sessions
50+ Exhibitor Big Ideas Sessions
3 full-day Workshops
Podcast Studio
The Innovation Lab
2 sprawling EXPO Halls
The first-ever NRF Hackathon
NRF Matchmaking
Startup Zone
Opening Night Reception
There are many different registration options for retailers who want to attend the full conference, just the expo, or specific workshops. Register ahead of time at nrfbigshow.nrf.com or when you arrive at the Javits Center.
NRF 2019: Retail's Big Show,
January 13th – 15th, 2019
Jacob K. Javits Convention Center