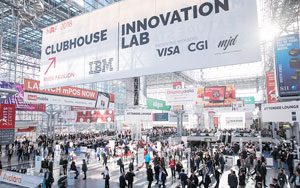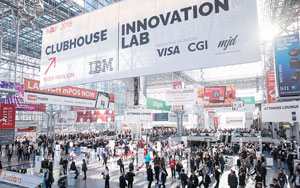 The Shop.org annual conference began two decades ago when ecommerce was just taking off and before multi-channel shopping even existed. Fast forward, and ecommerce has completely transformed the retail landscape, requiring more advanced and detailed education than ever before.
In response to changing retail and ecommerce landscapes, Shop.org has been replaced with NRF NXT. The National Retail Federation's newest event, NRF NXT, is an intimate, up-close look at the latest trends in data and analytics, digital marketing and customer experience, marrying powerful thinking with real-world case studies and advice for applying the same lessons to your business.
With member-curated content, small-group sessions and peer-to-peer networking, it's the relevant content and hands-on approach that will deliver real, actionable insights and opportunities to drive growth for you and your organization. Though NRF NXT is an entirely new show, like Shop.org, it targets the digital aspects of retailing.
The event does not have an expo hall. Instead, it is entirely focused on education. Each day's schedule consists of an opening keynote, case studies, and deep-dive workshop on topics including marketing, customer experience, social influences strategies, content creation, personalization, and more.
NRF NXT will be held July 22 – 24th, 2019 at the Four Seasons Hotel in Las Vegas, Nevada. Speakers include executives from H&M, Rothy's, Peapod, Zulily, and others. There are many networking events including an opening night party and a networking reception. The deep-dive educational sessions also include round table discussions. Retailers can register to attend by visiting nrfnxt.nrf.com. Registration fees range from $595 – $795. Discounted rates are available for NRF members, and early bird rates are available until 6/21. Be sure to register in advance because there is no onsite registration.
NRF NXT
July 22 – 24, 2019
Four Seasons Hotel
Las Vegas, Nevada
www.nrfnxt.nrf.com