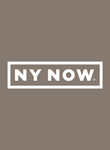 What's New at NY NOW?
Each winter and summer season, NY NOW®, the Market for Home, Lifestyle + Gift, takes place in New York City, the epicenter of design and commerce, and draws buyers, retailers and other industry professionals to experience an unrivaled sourcing opportunity. This August, NY NOW will deliver an even more welcoming and exciting experience to connect buyers with new and leading brands across the most in-demand product categories. This summer, buyers can expect to see added conveniences, an increased focus on personalized match-making, plus exciting on-site experience such as new trend talks, more book signings, new lounges, more Happy Hours, and much more.
NY NOW's summer 2018 market will also feature a new date pattern and open at 9:00 a.m. on Sunday, August 12 and close at 3:00 p.m. on Wednesday, August 15 (one hour later than previous markets). NOTE: no sections are open on Saturday. This date pattern allows buyers to shop all sections of the Market at any point during the show. Additionally, to make the on-site experience even more convenient, NY NOW will be offering increased shuttle service, including service to and from the east side of Manhattan.
Discover Your Next Best-Selling Item
NY NOW is home to more than 2,300+ exhibiting brands and is the place for buyers to discover the next best-selling items for their store. On-trend design-driven products will span hundreds of diverse product categories and price points. From home décor and furnishings, tabletop and housewares, gifts, stationery, and textiles, as well as personal care and accessories for men, women and children, and more – NY NOW is the #1 place for buyers to find unique products that drive sales and make their businesses stand out from the competition. In fact, 30 percent of NY NOW brands only show their lines at NY NOW and nearly 70 percent exclusively launch new products here. Buyers that attend will have the exclusive opportunity to source products that won't be shown anywhere else.
The Latest Trends, All Under One Roof
The year ahead promises to be an exciting one in innovation and home décor. To keep customers motivated, it's important for retailers and shop owners to keep their sales floor or website current with the latest trends — and NY NOW is a great place to stay ahead of the curve. This year, we are seeing high design concepts, multi-purpose and versatile pieces, the continued growth of sustainable business practices, and storytelling through quality craftsmanship. In terms of colors, we are seeing a shift away from millennial pink and a growth of deep definition of drama, like intense shades of blue, green and black.
The popularity and demand for handmade items is not just a trend but it reflects a cultural change in how we live our lives and how we choose the objects to surround us. Consumers are looking for products that tell stories and we are so proud to always create an environment where these stories can be told. NY NOW brings together brands, artisans and makers to help them reach new audiences and in turn, help their businesses and communities thrive. Having the ability to discover new brands and unique products is ideal for any buyer or shop owner and we know that those who attend NY NOW will uncover the most incredible finds.
Special Sections Galore
NY NOW features three main Collections – HOME, LIFESTYLE and HANDMADE – that encompass millions of products in hundreds of product categories. The HOME Collection is comprised of three sections — Home Furnishings + Textiles, Tabletop + Gourmet Housewares, and Accent on Design® — and features exhibitors focusing on innovation and interior decor. The LIFESTYLE Collection presents exhibitors showcasing the latest trend driven gifts and lifestyle products in four themed sections including Baby + Child, Gift, Personal Accessories, and Personal Care + Wellness, making it even easier to source and shop. The HANDMADE Collection is the industry's hallmark of design and craftsmanship across all media and is presented in three distinct sections — Handmade® Designer Maker, Handmade® Global Design and Artisan Resource® — and showcases handcrafted merchandise in categories such as tabletop, ceramics, textiles, home decor, jewelry, apparel and more.