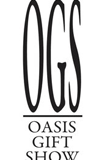 Importers, wholesale distributors and retailers recognize domestic and international tradeshows to be a leading resource for top market trends and key business contacts. One such highly anticipated event is the OASIS Gift Show established by the Organization of Associated Salespeople in the Southwest, Inc. (OASIS), a gift trade association representing the manufacturing, sales and distribution side of the giftware industry. An annual show, the OASIS Gift Show, held in Phoenix, AZ, is going to kick off the new year from Thursday, Jan. 26 to Saturday, Jan 28 at the Phoenix Convention Center. Originating as a 12 booth tradeshow in 1976, the event is now a major contender in the gift show arena, competing with well established shows in Los Angeles, Dallas, Denver, Atlanta and Chicago. "We are expecting 200 exhibitors at the upcoming show, along with around 2,500 attendees," says Brooke McNeil, exhibitor coordinator for the show.
OASIS Provides Plenty of Products and Opportunity
Besides the exhibition of apparel, aromatherapy products, books, home décor, and jewelry, the OASIS Gift Show also offers the largest selection of Southwest and Native American merchandise available. Both exhibitors and attendees can expect widespread benefits during their attendance. OASIS exhibitors will discover a marketplace to meet with buyers face to face, allowing them to generate leads, launch new products, and educate and reconnect with buyers. "And for OASIS attendees, our show is a great opportunity to discover new products and merchandising ideas," adds McNeil. The event offers buyers the ability to nurture relationships with vendors, spot upcoming trends, and share business experiences and successes with other buyers.
From 9 a.m. to 5 p.m. Thursday through Friday, and 9 a.m. to 4 p.m. Saturday, attendees will be able to browse the show floor, which is separated into three areas: order writing, an artisans' showcase, and Gifts 2 Go. "The show floor is not categorized. Attendees are encourage to walk the entire floor, and use the New Product Showcases and Seasonal Impressions to help source trends and new product," says McNeil. She adds that OASIS Gift Show is also offering the following promotions during the event:
OA$I$ BUCK$: The first 500 attendees to enter the show each day receive a "Welcome" Envelope, some of which contain OA$I$ BUCK$ vouchers.  These vouchers come in $10 increments, and spend like cash on the show floor with participating exhibitors.  Over $10,000 will be given away, at no cost to exhibitors or buyers!
Gift Giveaways: Some of the "Welcome" Envelopes will contain vouchers for a free prize from one of our exhibitors.  Attendees will take their voucher to the participating exhibitor (noted on the voucher) to receive their gift.
Prize Giveaways: Participating exhibitors will donate a prize valued at $25, $50, or $100 wholesale, and attendees can enter to win the drawing for each prize.  Winning buyers will take a certificate to the exhibitor's booth to claim their prize.
Exhibitors and buyers can visit the event website at www.oasis.org, and click on the logo that says "OGS" to sign up for the show.  "They can also contact us directly by calling," notes McNeil. "In addition to the OASIS Gift Shows, we manage the OASIS Albuquerque Gift Show and the Phoenix Jewelry & Accessory Show. Exhibitors and buyers can visit our website for more information regarding those shows as well."
For more information:
KKT Event Management, LLC
OASIS Gift Shows
Tel.: 602-952-2050 ext 206
Toll Free: 800-424-9519
Website: www.oasis.org