By Kevin Zimmerman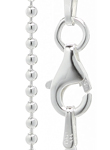 Throughout its 30-year-plus history, privately owned and operated jeweler Teeda Wholesale has striven to provide its customers with quality merchandise at agreeable prices, an approach, says manager Jack Tejavanija, that has become ever more imperative as the business continues to evolve. "I grew up around the jewelry business. Most of my family and my extended family were involved in it somehow." As he grew older, he adds, they saw an opportunity to sell directly to small retailers around the country, and eventually, the world.
"The jewelry business has a lot of layers to it," Tejavanija remarks. "By targeting small retailers, and with the explosion of the Internet, we were able to react to our customers more quickly and efficiently, and our growth is a testament to that." Its highly trafficked website allows Teeda to introduce new styles more quickly, and allows its customers to access their information with just a few clicks. Teeda currently ships merchandise to small retailers located not only in all 50 states, but also in some 50 countries; it imports directly from a global network of manufacturing partners, and features merchandise from the U.S., Italy, Thailand, and China.
Utilizing a variety of Internet marketing tools also helps Teeda maintain a connection with customers; a regularly updated blog keeps them abreast of new styles and pricing, as does its monthly e-newsletter, which currently has over 15,000 subscribers. For its domestic business, Teeda also relies on traditional advertising and word-of-mouth to attract new customers. The company also prides itself on stocking everything that it sells at its headquarters in the greater Los Angeles metropolitan area.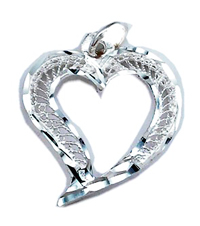 For all the changes in the jewelry industry, Tejavanija says there are certain staples that always sell well. Those include cubic zirconia stud earrings in a variety of shapes (Round range from $0.70-3.39, with a retail value of $3-11; square vary from $0.80-2.22, with a retail value of $4-9.00; oval cost $1.25-2.69, with a retail value of $5-9.00). All birthstone colors are available.
Italian silver chains are also evergreen items, priced at $1.59-5.80 (retail value $7-18.00), with a wide array of charms and pendants also available. In addition, Teeda offers wholesale marcasite jewelry — including rings, earrings, charms, pendants, bracelets, necklaces, pins and brooches – in multiple marcasite styles, many with cubic zirconia, mother of pearl, red coral, red agate, turquoise and black onyx. There are also standalone sterling silver and mother of pearl products on hand, as well as a line of diamond-cut pendants (wholesale priced at $4.99-40.66, with a retail value of $15-82.00).
Tejavanija further notes that personalization has become a big draw over the past year or so, with retailers purchasing blank merchandise that can be engraved or stamped for each of their customers. The next big thing for Teeda will be available in the fall: a line of cubic zirconia items utilizing micro pavé, a technique of setting small diamonds or colored stones in multiple rows over the entire surface of a jewelry piece via a high magnification process. "Micro pavé used to be the domain of very expensive pieces of jewelry," Tejavanija says, "but it's now being used for more mass-market items."
Teeda's minimum order size is $100, with no minimum quantity for any particular style. Customers seeking smaller orders are charged a $10 handling fee; discounts are available for all orders of $300 and above, ranging from 3 percent for orders of $300-499 to 12 percent for orders of $2,000 and up.