By IvyLee Rosario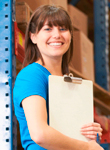 Expanding your retail merchandise always comes with the same set of questions: what do I want to sell next and how do I begin selling those items? In order to assist our readers in reaching their highest selling potential, Independent Retailer created a monthly series called 'Beyond Your Lines.' Here we provide you with the best tips from experts in their selling categories on how to grow your business, what to expect from the merchandiser and what they will require from you, to ensure an effective and efficient exchange. Continuing our segment will be Tom Stoerck, Senior Director of Client Services at Liquidity Services, who will shed some light on what it takes to begin selling our next category item: liquidated merchandise.
Getting Started:
The topic of purchasing liquidated merchandise may seem broad with the array of categories to choose from, such as apparel and toys to electronics and tools, however this article will give you a chance to really think about what kinds of products should be sold at your specific store. With the help of our expert, the must know information on liquidated items will be right at your fingertips. There are several ways of going about purchasing stock from a liquidator, but take into account these tips while growing your store.
When looking to purchase products in liquidation, retailers should start off slow and make sure they have a plan as to how they want to approach the situation. 'When you are just getting started and buying from a third party supplier, getting smaller lots is the best way to go,' said Stoerck. 'Start with one truckload, sell through it and see what your customers say. Once you find what works best for the store then you can move up to direct sales.' Retailers should also do their homework and research how the liquidation industry works. For instance, summer goods are sold in the winter and vice versa, so retailers should have a plan ready on how to handle the merchandise, which will affect their sales depending on where they are located.
When searching for a reputable liquidator, retailers should focus on whether the company is publically traded or not. Public companies will offer a lot more transparency, said Stoerck, because they get audited regularly, ensuring they are complying with local, state, and federal laws. 'Whether they are public or not, find out if the inventory is a program they own. If they do and have had it for years, that seller is going to know everything about that inventory and that is going to protect the retailer. Stay away from people who broker inventory they do not own. Get references, ask the supplier and talk to other people about that third party company.'
Mistakes to Avoid:
There will always be common mistakes and misconceptions retailers have when upsizing their merchandise. Here are a few to avoid and ways to correct them.
Although optimistic, believing that a retailer is going to sell 100 percent of their merchandise at once is not realistic. Stoerck says that these stores need to have outlets for the different types of products they are selling. 'With some of these liquidation companies, retailers might get stuck with 200 yellow long sleeve dress shirts; they need to have a way to get rid of them. As a partner, we match our retailers with products that will sell for them. If it does not, we will give them a new mix, a new category, or take out a product from their shipment.'
Another mishap that plagues retailers is not asking the right questions. If a storeowner is starting off with a category they have never sold before, there are certain characteristics they need to know about. 'Each category has issues retailers need to understand,' said Stoerck. 'If they get a truckload of women's shoes, retailers need to be asking, 'How am I going to sell this many?' 'How many mismates can I expect?' 'How many single shoes will I find?' Retailers we work with know to ask these questions so they can monitor their inventory correctly and not hurt their business.'
In addition to asking the right questions, retailers also need to keep an eye on where their secondhand merchandise is coming from. Stoerck says getting inventory from three to four different retailers is the best option. 'On the customer return side, you do not want 20 percent of your stores merchandise to be from any one source. You want to have a good mix. We work with seven out of ten of the top retailers in the U.S. and our Liquidation.com marketplace has every supplier in pallet quantities.'
Keep in Mind:
Now that we have provided the tools and expertise on the liquidation industry, it is up to you, the retailer, to go out and decide if this is the right merchandising step for you. Remember these tips when on your journey to retail growth.
Be ready to work hard: selling liquidated merchandise can be difficult to maintain but if a retailer works with the right partner, they can learn how to properly manage their stock.
Be accepting of good and bad loads: due to these products being secondhand merchandise, there is always a possibility for a bad load. However, with the right liquidator, retailers can find a solution and deal with the mishaps in the correct way.
Expect the liquidator to stand behind their promises: do not just settle for whoever can give you the best deals, find a partner that is reliable and will ensure a quality experience with you as their client.
Liquidated merchandise is a great offering to add to a store. Customers will love the bargains and retailers will enjoy giving their customers what they are looking for at a fraction of the cost.