We recently returned from ASD Market Week – one of our favorite trade shows. Retailers can find nine merchandise shows all in one, as well as plenty of educational sessions from the Independent Retailer Conference and ASD Live. With over 2,700 exhibitors and tens of thousands of on-trend high-margin products, it is hard to narrow down our favorite finds. Here is what we're most excited about – and hope you are, too!
Katie Q Handbags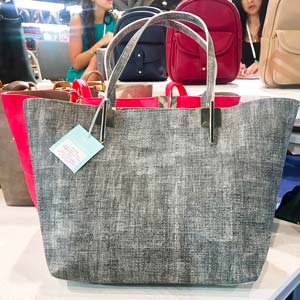 Katie Q is a fashion forward handbag line inspired by the busy lifestyle of stylish New Yorkers. All of their styles are carefully chosen and pay close attention to quality details while maintaining an affordable price. All of Katie Q products are animal friendly and manufactured with vegan leather.

Katie Q
www.katieqny.com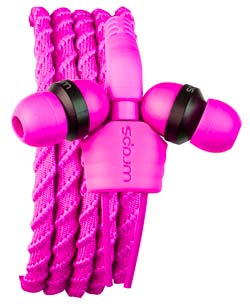 Wraps Headphones from Zoofy International
High-quality technology that offers a simple solution is a no-brainer. Wraps braided, wearable headphones provide a tangle-free storage solution. When not in use, the headphones wrap around your wrist. The ends can be secured in two different adjustable ways, meaning they can fit any wrist. We love this practical solution to a common problem.
Zoofy International
www.zoofies.com
Sapona Bath Products
We have written many articles on the benefits and business opportunities within the self-care movement. Sapona offers unique bath bombs and soap art that your customers will love to treat themselves to. These products are all paraben-free, cruelty-free, vegan, and are all handmade right in Las Vegas. These gorgeous gift and impulse buys will look great on your shelves and in your social media posts. When we saw them at ASD, we just had to stop and take pictures.

Sapona
www.saponausa.com
PANNEE Statement Jewelry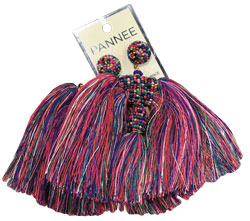 The beautiful displays at the PANNEE booth truly stopped us in our tracks. Affordable, show stopping statement jewelry is a no-brainer for almost every retailer, especially when it is handmade. PANNEE has several design teams and owns their own factory, so they are always cooking up new on-trend products.
PANNEE
www.panneeinc.com
Magic Straws

Magic Straws are another product that had us doing double takes on the ASD show floor. These flavored straws turn water into an exciting fizzy drink. This simple concept makes for great in-store demonstrations and POP impulse purchases. Magic Straws have less then 5 grams of sugar, and are individually wrapped for easy carrying. They are a kid-friendly product, but truly fun for all ages.
Magic Straws
www.magicstraws.com