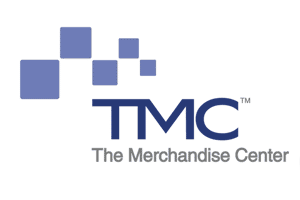 If you are looking for a super convenient and ultra-relaxing way to source new merchandise for your store, head out to Chicago's Schiller Park and check out The Merchandise Center, or TMC. Located only a half mile from Chicago's International O'Hare airport, this collection of over 90 wholesale showrooms professionally and conveniently presents a huge array of high quality products at below wholesale prices.
No matter what you retailers are looking to stock up on, TMC is sure to have a vendor selling it. Attending buyers are guaranteed to find exhibitors offering a variety of closeout and discount housewares, hardware, seasonal goods, accessories, toys, home decor, health and beauty, and name brand goods. Taking place on June 28 and 29, it is the perfect event to stock up on Fall and Winter merchandise for low prices.
World Class Treatment
With over 75,000 square feet of exhibit space on one floor, the spacious showrooms and modern, comfortable atmosphere will make your buying experience at TMC enjoyable and successful. It is TMC's goal for visitors to be as comfortable as possible, which is why they try so hard to treat everyone with world class service. They not only provide transportation to Chicago O'Hare and local hotels, but they also offer a delicious breakfast and lunch during the event.
Endless Buying Opportunities
TMC offers buyers seven different shows across the buying year, so that every seasonal opportunity and trend can be properly addressed. Their website has many new features to save you time from online registration to expanded exhibitor and contact information to help keep you better informed. Why not take a few days to visit the Windy City, and find new treasures for your store at the same time? To register for an upcoming show, please visit www.tmcexpo.com.
The Merchandise Center (TMC)
June 28-29, 9am – 5pm
9555 Foster Avenue Suite 600
Chicago/Schiller Park, IL 60176
Tel.: 847-233-9519