By IvyLee Rosario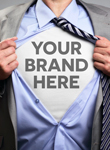 A medallion from California, an ornament from Paris, a frame from Florida — these items are all meant to represent a memory from the journey's taken throughout someone's life. It is never a plan to go into a shop while on vacation just to buy a magnet, yet we find ourselves reaching for these trinkets well before the trip is over. So the question becomes, what makes personalized and customized items so popular? For Jocelyne Keijzer, co-owner of Medallion Vending — a company that sells custom engraved medallions through vending machines at attractions — these items are sought after because they create an emotion for the customer. "If someone says 'oh my god I just saw a huge shark,' they have an emotion with that whether they thought it was cool or scary. They had this experience and emotion and that is why we have these machines that can be placed anywhere inside or outside, so once you have that experience you are able to get these medallions and keep them and keep that memory."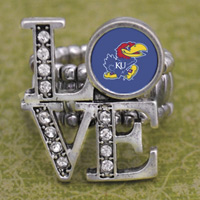 In the U.S. today, there are more than 100,000 businesses selling personalized and customized items with annual sales of at least $27 billion, and these numbers are continuing to increase. Whether it be a keepsake for yourself or a gift for friends and family, these items represent a connection to a place or person, making it the best kind of gift available: unique. "If you find something so specific, it is really meaningful not only for you to give to others but also to receive from the people you love," said Chelsea Cawood, Marketing Director of FTH Wholesale. "It is more than just giving someone a candle or a generic necklace; it says you think about them, their personalities, what they mean to you, what they love and what is important to them." Uniqueness is the most important quality when it comes to personalized and customized items, creating a statement piece that can always spark a conversation.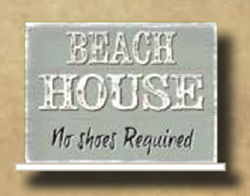 Having the opportunity to come up with a product that is special to a specific person, area or theme, said Matt Hunter, owner of Poor Boy Woodworks, is the biggest part of creating these items. "Quality is a big feature. These customers are looking for items that they have not seen anywhere else. We specialize in home décor signs so putting something up in your house that says 'where memories were made' with a specific town name or state and then a picture is the perfect way to remember a special moment like a vacation."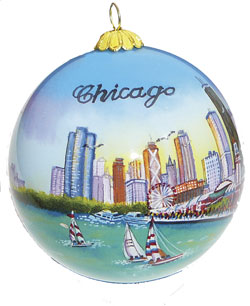 Personalized and customized products are not just beneficial for the customers but also the retailers and wholesalers themselves. A Bain survey of more than 1,000 online shoppers showed that customers who had customized a product online engaged more with the company. They visited its website more frequently, stayed on the page longer and were more loyal to the brand. "Being a small company," said Kristine Mattila, owner of Zhen Zhu – a company that makes hand painted ornaments – "we can take out the time to work on individual designs for people and work directly with the artists so all the ornaments come out exactly how our customers want them." This way, the customer is given the opportunity to have an item designed to their specifications all while the companies receive feedback on what future customers might be looking for. With the proliferation of social media and online marketing, styles and trends are changing more rapidly than ever. Customization helps companies gain insights from customized designs to stay one step ahead of their competitors. With each design choice, customers share real-time shopper preferences.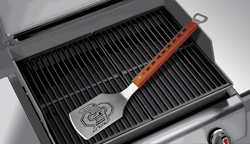 When thinking of personalized and customized items one might think of the overly popular novelty items such as shot glasses or key chains, but these items cover a much wider range of everyday products that most people might not think of. "We came up with the concept of Sportula, which is a laser-cut grilling spatula," said Mark England, National Sales Manager of Sportula Promotional Products. "We feature your favorite college or professional sports logos laser-cut through the blade and then we stamp the name on the handle." Although a spatula might not be the first product to come to mind when you think custom, this will serve perfectly for the grilling expert in your life, or the overly enthusiastic football fan that owns one of every item made for their favorite team.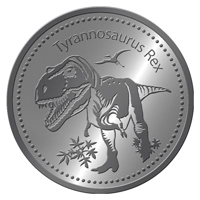 Advancement in technology have made personalized and customized items easier to get a hold of, from towels and jewelry to purses and clothing. Product selection has now moved on from 'what are my options,' to 'what can't I customize?' "We do everything from buildings — historical and contemporary — we do landscapes, we do animals, we do signs, whatever everybody is looking for," said Mattila. "I would say that the most popular and the best seller is a custom image of someone's location, such as a specific town, city, and buildings like a theater or landmark. People who are looking to buy something customized and personalized are looking for something that reminds them of a place or a time that is a great memory for them."
According to Forbes, there are five simple rules companies should follow when offering personalized and customized options to their customers:
1. Companies should be clear about the strategic value they hope to achieve: whether it is to engage with customers or introduce a new product line, make sure your intentions are clear.
2. Companies need to determine how much customization is necessary in the offer: figure out if you want customers to be able to personalize the item completely or just add in simple details like engraving a name on a wine glass.
3. In order to make customization as simple as possible for customers to follow, create a design template for them to work off of.
4. Make sure you offer a return policy; just because the customer designed the item does not mean it will always be error free.
5. Help your customers share their creations by displaying them on your company's social media pages and websites.
"Our personalization is done through businesses. So for example, we are putting the Ford logo on the Sportula blade and handle and the people that work at Ford are proud to work there," said England. "They like to spread the brand and show other people applications for their logo and keep it in front of as many faces as possible." Personalized and customized products allow customers to be creative and communicate their needs better with the retailers and wholesalers. Product customization helps brands boost sales on their own websites or gain share on a retailer's site. As more retailers and brands give their customers the design-it-yourself option, they should see a boost in profit and lower costs.
With the ongoing success of these personalized and customized items, no matter what the occasion there will always be an item available for purchase to help solidify a special memory for customers. "I think it is less about how an item is personalized and more about creating those human relationships," said Cawood. "We sell a lot for families and if you pair that with a sport, occupation, and awareness then it becomes more special. It becomes something that nobody else has."