By Jessica Moretti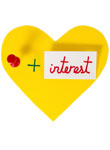 It is exposure. It is brand awareness. It's Pinterest! In the August 2013 issue of Independent Retailer Magazine, you learned why Pinterest has quickly become the top social media network for retail marketing, earning the title of Social Media Superman. It is now time to learn how you can incorporate Pinterest into your marketing mix. The following six simple strategies are the perfect recipe for you to create big-box kryptonite.
Establish your authority.
Whatever your specialty, establish your authority on the subject by creating Pinterest boards that feature information your audience will find valuable. If you are a fabric store, pin images of the latest trends in fabric patterns. Pin to articles that describe the differences in fabric blends. Follow the boards of other thought leaders in your industry. When you see a pin that relates to your business, like, comment or pin it to one of your own boards.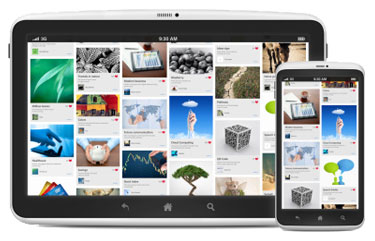 Tap into the community.
Multi-tasking is not always best, but in this case it is Pintastic! While you are liking, commenting and pinning to establish your authority, you are also tapping into a community of like-minded people. Take it one step further and invite guest pinners to contribute to your group boards. These activities work together to grow your audience and increase brand awareness.
Create Pinteresting discounts and contests.
One of the most effective ways to engage Pinterest users is to give your followers a reason to repin your content. An easy way to do this is to create a board filled with Pinteresting discounts. Let your followers decide which products or services should go on sale. Pin three to five of your items, and encourage your followers to pin their favorite one. Place whichever receives the highest repins on sale.
Host a Pin It to Win It contest.
The essence of a Pin It to Win It contest is delightfully simple. First, choose an incentive like a product giveaway or service discount. Then pin a compelling image that illustrates the Pin It to Win It prize, and make sure the pin links to a page with an explanation of the contest. Encourage your followers to repin the content to be entered in the contest. Include when the promotion ends and when the winner will be announced, and watch your site traffic skyrocket.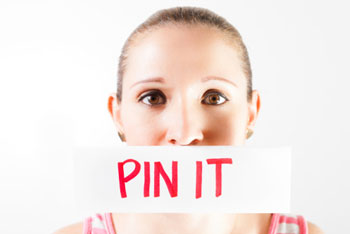 Bring the Pinterest experience into your store.
You will establish yourself as a Pinterest pro when you bring the online experience offline and into your store. After a few months of being active on Pinterest, take a moment and review your Pinterest analytics. Then, take that data and create small tags to place on the items that have received the highest number of pins.
Put your merchandising to the test and create two displays to compete against each other on Pinterest. Have customers take pictures of their favorite display, and pin it to one of their boards using a hashtag for your store. Tally the votes using the hashtags, and discount the products from the winning display.
Use Pin It buttons.
Make it easy for people to pin your content by adding Pin It buttons to your website or mobile app. This is easy, as Pinterest will provide you with the HTML code you will need.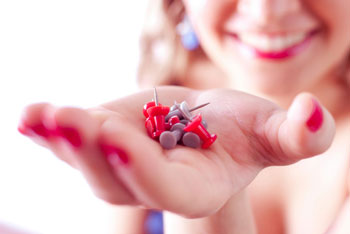 Social networks come and go, but Pinterest has proven that it is more than just a fad. This is great news for independent retailers across the country. People are flocking to Pinterest at record-breaking speeds, and now you know how you can make it work for you. So what are you waiting for? Get out there and start pinning!