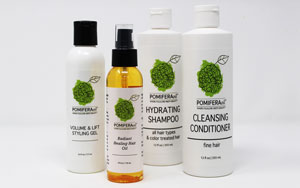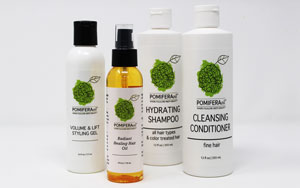 At the heart of the POMIFERAoil™ brand is the belief that really innovative beauty products should simplify your life and improve your skin and hair through normal everyday use.
Scientific publications have recently shown that natural POMIFERAoil™ seed oil contains super antioxidant, potent anti-inflammatory, decent antimicrobial, and useful antifungal agents making it an ideal vegan, non-GMO natural seed oil that can deliver cosmeceutical benefits to the hair and scalp. It also enhances the performance and stability of key ingredients found in hair care products.
POMIFERAoil™ seed oil provides a rich blend in antioxidant, anti-inflammatory, antimicrobial, and antifungal agents that are beneficial to the moisturization and growth of naturally healthy hair, skin, and nails. POMIFERAoil™ represents a unique instance that both an extract and oil originates from the same botanical source, working synergistically to yield revolutionary hair and skin care products that contain scientifically supported properties. The end result is a hair care product option that maximizes the performance of conventional hair and skin care products, which yield healthy, natural, beautiful hair and skin.
POMIFERAoil™ Wholesale Products
Osage Healthcare has a variety of beauty products available including skincare, haircare, lip colors, and more. Visit www.pomiferaoil.com for more information.
POMIFERAoil™
Osage Healthcare, Inc.
Website: www.pomiferaoil.com