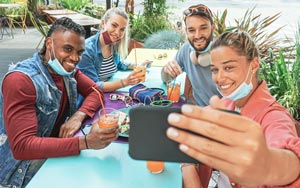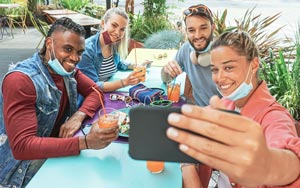 Pandemic restrictions across the nation continue to lighten up as more COVID-19 vaccinations get administered to residents. Limitations such as indoor capacities, mask requirements, and even social distancing are being lifted, while frequently disinfecting surfaces remains paramount. Statistics as of the end of April revealed that over 216 million total vaccines have been administered to Americans, and that number continues to climb each day.
These positive restriction changes in certain states are proof that we as a society can and will move past this pandemic into a brighter future. Brick-and-mortar retailers will soon be able to fully reopen without limitations and consumers will get back to where they want to be — inside physical storefronts.
Businesses Increasing Indoor Capacity
Among the states that have entirely lifted their indoor capacity for retail businesses include Connecticut, Florida, Louisiana, Maryland, North Carolina, Texas, and West Virginia. Even though not all states have completely lifted their capacity limitations for retailers, Illinois has increased their maximum capacity to 50 percent, Maine has increased to 75 percent, and Pennsylvania has increased to 75 percent. California, Indiana, and Washington are creeping on the side of caution, with different capacity restrictions now in place in each county based on the severity of active COVID cases.
Face Masks Are No Longer Required
While some states have lifted their mask bans completely, others require or recommend that masks be worn in public spaces. States such as Alabama, Florida, Hawaii, and Texas have completely lifted their mandatory mask orders and they are now recommended for both patrons and business owners. As more states continue to see a decline in cases, recommended facial coverings will soon be the norm.
Social Distancing Protocols Are Lifted
So far, Georgia is the only state that has completely lifted their social distancing protocols for all businesses. Retailers are still encouraged to commit to the Georgia Safety Promise to help instill consumer confidence and keep Georgia open for business, but they can still be lenient with having 6 feet in between each person. The Georgia Safety Promise is a statewide campaign from the Governor's Office and the Georgia Department of Health that encourages businesses and the public to agree to simple, but critical, measures that will keep Georgians safe from COVID-19 and minimize spread of the virus.