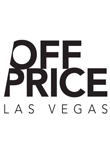 During Market Week in New York City, the OFFPRICE Show made a strong return to the Fashion Capital of the World for the retail trade show's two-day buying event. Located in the heart of the Garment District, the buzz from bustling traffic and city taxis spilled into the aisles of the OFFPRICE Show. With a strong and steady attendance, company buyers and retail business owners convened on the buying destination from as far as El Salvador, Lebanon, Panama, and more for the impressive assortment of apparel and other merchandise.
"The amazing closeout deals and trendy styles our vendors showcased at the New York City OFFPRICE Show will start hitting store shelves across the country in the coming weeks," says Stephen Krogulski, CEO of the OFFPRICE Show. "Besides the very affordable pricing, one of the most attractive aspects of the off-price channel is that goods are immediate. Retailers can quickly increase their margins by incorporating off-price merchandise into their mix this summer and beyond."
Vendors selling at the show and in the nearby showrooms received one-on-one demonstrations from Simp-Q Photography Studio. Sellers learned how to take quality product images and upload their products to OFFPRICE365, the company's online marketplace that launched February 2018.
Sellers are not only receiving product orders through the platform, they're also generating new in-person connections. "I did get an email from someone who was looking on OFFPRICE365," says Nathan Hassoun with Mega Group, an OFFPRICE vendor. "They emailed me for an appointment and they're coming into my showroom tomorrow. So there you go, it works."
For questions about buying or selling on OFFPRICE365, contact Mikaela Kornowski, Web Marketing and PR Executive, at 262-754-6910.
Tom Bergeron, Co-Owner of Shop Munki and regular OFFPRICE buyer, won the drawing for retailers on the first day of the New York City show. Bergeron will receive limo service during Las Vegas Fashion Week, a gift card for Fogo de Chao restaurant, and a free four-night hotel stay during the OFFPRICE Show in Las Vegas August 11-14.
Over 500 vendors will display their best deals in athletic wear, casual wear, formal wear, outerwear, extended sizes, footwear, accessories, and much more at the Las Vegas show. Retailers have access to exclusive promotional offers in the Las Vegas area with their OFFPRICE badge, including: Las Vegas Mini Gran Prix, Yardbird Southern Table and Bar, Hakkasan Restaurant, and Del Frisco's Double Eagle Steak House.
With a positive response from the February 2018 show, the OFFPRICE Loyalty Program and its complimentary perks will once again be available for retailers who regularly attend the trade show. For questions about the program, contact Melissa Miller, Marketing Manager, at 262-754-6921. Registration for the OFFPRICE Show in Las Vegas is now open.
The OFFPRICE Shows, online marketplaces, and Publications are produced by Tarsus Group plc (TRS.L on the London Stock Exchange), an international media group with interests in exhibitions, conferences, publishing and the Internet. Headquartered in Dublin, with offices in London, Paris, Shanghai and Milwaukee (home of OFFPRICE), Tarsus serves niche markets with trade events and online media. For further information on Tarsus and OFFPRICE, go to Tarsus.com or OffPriceShow.com.
# # #