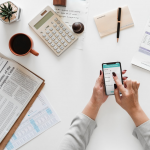 Amazon and American Express are partnering up to offer a new credit card for small businesses in the U.S. The e-commerce giant is continuing to expand financial and payment products for business customers, and since American Express is known for their Small Business Saturday startup, the two companies decided to work together.
The new co-branded credit card will enhance the way small businesses buy goods and services across Amazon, and is part of a larger multi-year partnership, according to a press release. This partnership will also include an enhanced data solution that gives small businesses greater insight into their purchasing activity, as well as a continued global card acceptance relationship.
"At American Express, we have been helping business owners grow for more than 50 years and we know that millions of them rely on Amazon. Amazon's global product selection and selling services help small businesses think big and run efficiently," said Glenda McNeal, President, Enterprise Strategic Partnerships at American Express, in the press release. "We're delighted to expand our partnership with Amazon by offering a new cobranded small business card, and by also harnessing the collective insights and expertise of our companies to deliver tangible value to our mutual customers who use Amazon's services."
This isn't the first time Amazon was partnered with a bank. Back in January of 2018, Amazon forged a significant healthcare plan with Chase to help improve their employee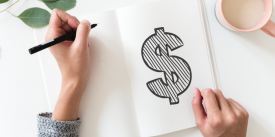 satisfaction and reduce costs, according to Retail Dive. With the rising costs of healthcare that constantly disrupt the American economy, this was something Amazon could help their employees with while keeping them happy and healthy.
"We selected American Express as our partner for the upcoming small business credit card because of our shared commitment to helping small businesses grow," said Max Bardon, Vice President at Amazon, in the press release. "Offering the best of both brands, the cobranded small business credit card program will combine the buying power, convenience and value small businesses have come to know and love from Amazon backed by the world-class service, benefits, access and security of American Express."
Amazon also already has separate deals with JPMorgan Chase&Co., which issues Amazon consumer credit cards that can be used for purchases on Amazon and almost anywhere else, and with Synchromy Financial, which issues credit cards that are mostly limited to Amazon-only purchases, according to the Wall Street Journal. No specific details have been given about what this new credit card will offer, but if it follows their other cards, it will mostly benefit Amazon to grow and deepen its ties with small and midsize companies.
The credit card company giant has a strong legacy in the business credit card market, so it is no surprise why Amazon chose them over Chase in this case. Amazon may also have chosen a different company to demonstrate their intention of partnering with all the sector heavyweights as they expand their financial products and services, according to Retail Dive.
Businesses interested in signing up for Amazon Business can visit: https://www.amazon.com/b2b/info/amazon-business?layout=landing.