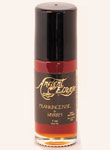 Ancient Essense carries a line of therapeutic essential oils. The company's chief product is its proprietary blend of frankincense and myrrh, on which five additional scents are based. With gentle and uplifting aromas, Ancient Essense oils can be worn directly on the skin as a perfume, and for meditation and relaxation. Frankincense and myrrh can also be used to repel fleas, ticks, mosquitoes and other bugs, and as a household cleaner. In addition, the oils can be added to a diffuser to freshen the air.
"Frankincense is one of the oldest natural resources and top traded commodities of all time, and is the most versatile of all essential oils," explains Michele Hammerton, owner. "It has powerful healing properties. My journey with these oils began when my daughter was sick with a fever and swollen glands. I rubbed some frankincense on her glands, and her fever and the swelling went away. Now I've been using and selling these products for 15 years."
Five additional aromas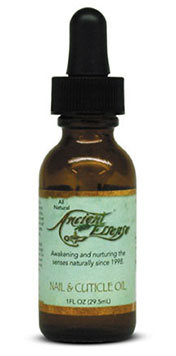 All Ancient Essense scents are original, pure, and highly concentrated. In addition to Frankincense and myrrh, there are five aromas named after one of the five human values. "They are fascinating and everyone loves them," Hammerton states. Ahimsa, which means nonviolence, is made with lemongrass oil and light amber, infused with frankincense; Sathya means truth, and is a mix of jasmine, amber and frankincense; Dharma means right conduct, and is a blend of violet with myrrh and light amber; Prema-love is made with light and dark ambers and myrrh. In Sanskrit, prema means love; and Shanti-peace is light and dark amber with frankincense.  Ancient Essense does not add carrier oils to dilute its products, and because they are natural preservatives, they last a long time. The oils are processed using carbon filtration, which results in fresher, crisper aromas than steam distilled essential oils.
40 percent margins
"We are the only company that specializes in frankincense and myrrh," Hammerton adds. "Our oils come from Somalia and Ethiopia. They are popular because they work, and many people are repeat customers. I have been wholesaling the oils for around five years, and the business continues to grow every month." All six scents are available in one-third ounce roll-on bottles, and the frankincense and myrrh is also available in a one-ounce bottle. The one-third ounce wholesales for $8.99 and retails for $15.85, while the one-ounce bottle wholesales for $24.87 and retails for $41.45.

12 and 42 bottle displays
All products are hand bottled in the U.S., with strict attention to quality. The minimum order is 12 bottles, and two display boxes are available. The box of 12 products includes one tester, and the larger box contains 42 bottles, which has six testers. "Testers really help sell the products," Hammerton stresses. The boxes include brochures that have information about each of the scents.
Ancient Essense
P.O. Box 121386
Clermont, FL 34712
Tel.: 407-948-9873
Website: ancientessense.com