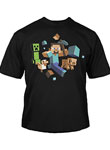 Quality Innovations Inc. is a global company with years of experience in product development, manufacturing and marketing. With offices in Hong Kong, Shenzhen, China, and Los Angeles CA, the firm strives to meet the growing demand for new and innovative products within the technology, licensed, generic, toy, and gift and novelty industries. "We are aware of the hot trends globally, and we seek out everything that is new and hot to offer our customers an ideal product mix for their businesses," says owner Kerry Yang. "Our goal is to provide items that are proven sellers at incomparable prices."
Minecraft plush, key chains & more
Quality Innovations recently introduced a number of exciting products. Minecraft, an award-winning creative game with building aspects, is one of today's most popular pastimes. As a result, related accessories are also huge sellers, and Quality Innovations has a broad selection of Minecraft plush, t-shirts, key chains, necklaces, hats and bracelets.
Cell chargers, cables & cases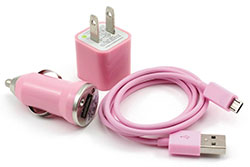 Cell phone accessories are also top sellers. "Everyone has a cell phone, and sometimes several cells phones, and this is one of the fastest growing categories in the world. We offer a range of cases, chargers, cables, and speakers, all in efficient counter displays that attract customers to make that impulse buy," Yang states. "We have a great startup package to get retailers into the cell accessories business." On average, these accessories retail for $4.99 each.
Licensed party supplies
The company also recently expanded its line of Barbie, Monster High and Angry Birds licensed party supplies, including tableware and housewares. "These are great sellers in dollar stores, and specialty and gift shops," Yang reports. Average retail is $1 to $5.
LED lighting & more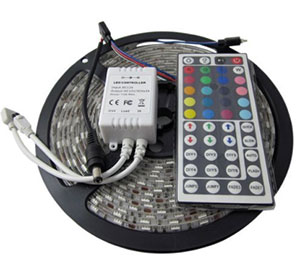 Quality Innovations also has a line of LED lighting that includes bulbs, and strip, down and tube lights. "We offer this modern advancement in long-lasting, energy-efficient lighting at unbeatable prices," says Yang. Loom products continue to be popular sellers, and Quality Innovations has an assortment of deluxe magic loom kits, and a variety of loom bands with charms. The company has a vast array of merchandise that meets fast changing trends in technology, play patterns, fashion accessories and gadgets, and sells many "As Seen On TV" items, which offer retailers the bonus of national media exposure.
The minimum order is one case of 50 units, and point of purchase displays are offered with many products. Loom bands, for example, are produced on cards and can be delivered in a countertop display, or in pegboard bags. Quality Innovations also sources, develops and manufactures items based on customer needs. To see the firm's latest products, visit ASDLV, March 16-19, booth SL2809.
Quality Innovations Inc.
12941 Ramona Blvd., Suite D
Irwindale, CA 91706
Tel.: 626 962 1888
Website: qualityinnovation.net