By Kevin Zimmerman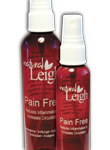 "Miracle" may be an overused word, but it is one that Natural Leigh founder and owner Bruce Stephens says he uses advisedly. The company, which offers a line of all-natural products to manage, reduce and eliminate a variety of aches and pains, has helped countless longtime sufferers find lasting and often immediate relief.
"I have seen big men who have suffered chronic pain for 35 or 45 years reduced to tears," Stephens attests. "Young people, old people, different shapes, sizes and conditions. I had an 86-year-old man whose hand would not close, sprayed him with Pain Free – the company's signature multi-purpose item – and within seconds he was opening and closing his hand and crying like a baby."
The firm's latest product, Natural Leigh Intensive Foot Care, is being marketed as a deep therapy treatment for foot problems associated with diabetes; other foot diseases like gout or neuropathy, or such disorders as plantar fasciitis. Utilizing all-natural ingredients like aloe vera, eucalyptus oil (a mild antiseptic and penetrating agent), and methyl salicylate (or oil of wintergreen, for a warming effect), Intensive Foot Care promises quick relief by vasodilatation – a process of penetrating the skin and depressing the nerves to relax the blood vessels. The technique also gives oxygen to the blood to increase circulation to the applied area. Stephens recommends using the product once or twice a day. "There are only two reasons that people feel pain," he says. "Lack of circulation, or when inflammation settles in to the affected area. By using all-natural products, rather than drugs that can over time be habit-forming or do serious damage to your liver, we offer immediate relief."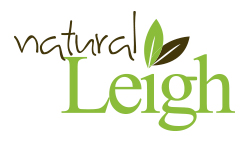 Indeed, Natural Leigh's website promises relief within 35 seconds of application – something that Stephens says he has seen happen time and again. "Seeing [our products] work when you are face to face with a customer, it is almost beyond words," he says. "You see miracles happen right before your eyes. I have seen braces come off of legs, black and blue marks vanish overnight, a woman suffering from arthritis able to open her hand for the first time in years before she left our booth at a trade show. If there was not a penny to be made," he says, "I would still be doing this."
Stephens' road to reducing pain was rather circuitous. Rejecting the family business of house painting, he built a small chain of 99¢ stores. Roughly 10 years ago, however, he decided he wanted to go into business selling something "no bigger than a breadbox," waving goodbye to forklifts and other warehouse equipment forever. "Curiosity about the pain relief field got me," he remarks. After a lot of research and trials using varying formulas, the original Pain Free was developed. "I am always looking for a niche," he affirms, "and I plan to come up with other items."
How to Buy Products
Natural Leigh products can be ordered directly from the company and on the company's website. The company is also present at major tradeshows, and offers an affiliate program. Call the company for more information about wholesale ordering at: 800-884-7374. Most products sell for $29.95 – 39.95; Intensive Foot Care sells for $39.95 per bottle.