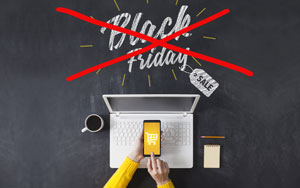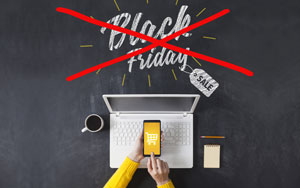 by Proxima 360
Proxima 360, an impact solutions management consultancy for the retail industry, is predicting big changes for the holiday shopping season. Due to the ongoing pandemic, retailers are stuck with summer merchandise and the effects of a slow summer and back-to-school shopping season. As a result there is a reduction in profits and an even lower margin for purchasing holiday inventory. With the busy holiday shopping season quickly approaching, Proxima 360 is predicting retailers to announce month long deals and an end to Black Friday and Cyber Monday single day shopping surges, at least for this year.
According to an article by CNBC, 2019 marked the biggest sales day ever for Black Friday, raking in a staggering $7.4 billion. This past September, U.S. online retailers saw sales reaching $60.4 billion, according to Adobe Analytics. Heading in to the busy holiday season, consumers will be looking to spend wisely and a majority of them will be purchasing items online. In fact, estimates put holiday e-commerce growth at up to 35 percent this year alone. But will retail be ready for this increase in demand and how will they meet those demands?
Supply Chain Challenges
"Given the ongoing pandemic and the strain it's placed on inventory, shipping and sales, we are predicting that retailers, both ecommerce and brick-and-mortar, will soon announce a month long Black Friday promotion," said Anil Varghese, CEO of Proxima 360. "Retailers can no longer rely on a single day to make the sales numbers they need. Delays in shipping, the reduction in inventory and a limited cash flow will force them to pivot once again."
Since the onset of the pandemic, supply chains were tested by trade restrictions, supply shock and an increase in demand. Furthermore, consumers' inability to shop in-store left brick-and-mortar giants with a surplus of seasonal inventory and markdowns. Typically, we would see those items move down to stores like TJ Maxx, Ross and Marshalls. However, with all of these markdowns, they are sure to see an influx of surplus inventory that they simply cannot take. That leaves big box stores with a reduction in cash flow to purchase holiday inventory furthering supply chain issues.
Month-Long Sales
"In order for ecommerce to sustain its growth and for retailers to make up for the losses they're experiencing in brick-and-mortar locations, they'll need to firm up their supply chain," said Carlos Diaz, director of business development for Proxima 360. "Avoiding out-of-stock issues will be the biggest challenge for retail. Thus, why they'll move to a month-long Black Friday strategy so they can slowly meet their numbers and guarantee product availability."
Announcements of month-long sales are forecasted to come in the coming weeks as retailers and consumers gear up for the holidays. Proxima 360 offers a holistic approach in implementing retail solutions that optimize operations and improve revenue. For more information on Proxima 360, please visit proxima360.com.