By James McAllister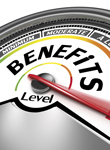 Running a business inherently comes with a number of risks, and it is for this reason that most retailers protect their businesses from the threat of accidents and incidents with business insurance. However, the problem many business owners face is deciding which types of insurance to include in their insurance package. Businesses come in all shapes and sizes, and there is no one-size-fits all solution to suit every business' needs. This can make striking a balance between affordability and comprehensive business protection a tricky task. An online retailer and a retailer operating out of a brick-and-mortar store, for example, would consider including completely different types of coverage in their business insurance package, despite both running a retail businesses.
To help you sift through the multitude of insurance policies that are on offer and identify the ones that are right for your business, we have listed some of the more common types of insurance that are considered by a variety of retailers. You can then use these core types of insurance as a basic framework to build your bespoke package, which will help you ensure you cover all of your bases.
Buildings Insurance
Building insurance protects your business property against theft and damage, such as a fire and flood. But you may not know that building insurance can also include extensions to cover fixed glass, such as the facade of a store, making it beneficial to retailers who have business property in a high foot traffic area, where the potential threat from malicious vandalism is greater. Under this policy you can also protect permanent fixtures and fittings. For a retailer this can include sinks and countertops that may be included with the property, as well as external signage and the fascia of your property.
If you run an online business from home, you may not be exempt from needing a building insurance policy. In most cases a traditional home insurance will not cover any damage caused by retail activity on your home premises. It is recommended that you contact your home insurance provider when setting up a home business to discuss extensions to your policy. This will protect against the additional business activity, and prevent your policy becoming void if you ever need to make a claim on it.
Contents Insurance
Contents insurance is likely to be required by a vast majority of retail businesses. In its basic form, contents insurance protects against damage and theft of the furnishings and items on your business premises. This type of insurance would be useful to any business; however its real value to a retail business shines through when custom extensions are added to the policy:
Stock Insurance – This extension can be added to protect any stock that you have stored on your business premises, which makes it crucial for all types of retailers. If anything does happen to your stock, such as water damage from a flood, you could be reimbursed for the wholesale price of the goods, giving you a source of financing to replace the items.
Goods in Transit Insurance – If you are an online retailer, or frequently mail goods to customers, it might be worth considering a goods in transit extension, which will cover items against damage or theft while they are being transported.
Equipment Insurance – An equipment insurance extension could cover any specialty items, such as computers and servers that may be used to run your website, if you have one. If anything does happen, this extension could help you to repair or replace this valuable equipment and get you trading again quickly.
Employer's Liability Insurance
If you employ one or more members of staff, even if they are part-time or voluntary, then law sometimes requires an employer's liability insurance policy. This type of insurance protects your business if one of your workers suffers injury or illness in the workplace, and makes a claim against you.
If you are the sole employee of your business, or you only employ immediate family, then there is a chance that you could be exempt from compulsory employer's liability insurance. However, it is always better to be safe than sorry, so it is recommended that you check directly with your insurance provider before disregarding this policy.
Public Liability Insurance
You may want to consider public liability insurance if your business comes into some form of contact with other people or organisations during operations. This type of insurance is designed to protect your business from claims made by the public, such as customers visiting your brick-and-mortar store, to a deliveryman collecting deliveries for your online store.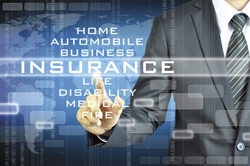 If any injury, illness or property damage is caused as a direct result of your business' activities, then there is a chance that you could be held responsible in the eyes of the law. In this situation a public liability insurance policy could pay for you to defend against the claim in court, and even provide a source of compensation, if required. Legal defence is an expensive process, and many smaller retail businesses are not equipped to deal with such action, which is why it is a good idea to strongly consider public liability insurance.
Business Interruption Insurance
Now that you have covered all of the main areas of risk that would impact a retail business, it is also important to consider what would happen in the event that one of these risks left you unable to trade for an extended period of time, for example if flood damage destroys your stock.  In this instance a business interruption insurance policy could help you pay your operations on going overhead, such as rent, bills and salaries.
It is important to note that a business interruption insurance policy will not cover the cost of any physical damage caused to your business. Instead it is designed to protect against loss of earnings as a result of damage.
It is important to customize your insurance package to ensure that it properly covers your business against the unique set of risks that affect it. The types of insurance listed here are a handful of relevant policies to get you started, but only you know your business and the threats that it is exposed to, so only you can know how to tailor your package to receive the best protection.
Your next step should be to carefully consider your business and the risks that it faces in everyday operation, and make sure you protect against the most serious risks with relevant insurance policies. Remember, not only must you find the right policies but you must also apply the right extensions. If you are still unsure if you have covered everything, we recommend seeking the advice of a professional insurance broker service.