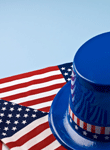 A recent Gallup poll found that compliance with government regulations is an increasing concern, even above consumer confidence, for today's small business owners. As PR Newswire reports, "According to government research, small businesses spend around 36 percent more than larger businesses to comply with federal regulations." As a result, Congress' approval of the Regulatory Accountability Act and the Regulatory Flexibility Improvements Act has become a crucial first step toward returning balance to the federal rulemaking process for many small businesses, including independent retailers. The Regulatory Accountability Act requires all federal agencies to examine more thoroughly proposed rules before they are adopted, limiting regulatory burdens placed upon the U.S. economy and individual Americans. The Regulatory Flexibility Improvements Act is a major priority in the effort to create a more fair and transparent regulatory environment.
House Votes on Bills
In a recent bi-partisan vote, the U.S. House of Representatives passed both bills. "Bringing more accountability to the federal rulemaking process is a top priority for small businesses, and passing the Regulatory Flexibility Improvements Act is central to that effort," said NFIB President and CEO, Dan Danner. Bruce Josten, executive vice president for Government Affairs at the U.S. Chamber agrees that the passage of bills like The Regulatory Accountability Act are to be applauded, saying, "The principles in this legislation make the regulatory process more transparent, agencies more accountable, and regulations more cost-effective, and it is our hope that the Senate will soon follow suit." These bills will help in the enhancement of the regulatory process in the following ways:
1) Increase public participation in shaping the most costly regulations before they are proposed;
2) Require that agencies must choose the least costly option unless they can demonstrate a need to protect public health, safety, or welfare;
3) Give interested parties the opportunity to hold agencies accountable for their compliance with the Information Quality Act;
4) Provide for on-the-record administrative hearings for the most costly regulations to insure that agency data is well tested and reviewed;
5) Restrict agencies' use of interim final regulations where no comments are taken before a regulation takes effect and providing for expedited judicial review of whether that approach is justified; and
6) Provide for a more rigorous test in legal challenges for those regulations that would have the most impact.