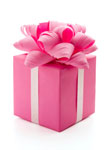 After years of relentless pressure, experts in the toy and gift market are finally beginning to see signs of a revitalized market for small to midsize retailers. However, they warn, it's not a simple story. The market that's emerging post-recession and post-Internet is a very different market than retailers have grown accustomed to. In fact, it may be more like the one their grandparents would recognize.
The good news first
According to Susan Mills, co-owner of the International Gift Exposition in the Smokies/Souvenir Super Show, vendors at her company's gift and souvenir show have noticed an uptick in sales of high-end jewelry, as well as plush, handcrafted, and American made souvenirs. "Made in America and handcrafted items are becoming more sought-after," she notes. "Buyers report that they are making a conscious effect to change their buying practices. As a tourist myself, if a store prominently displays a 'Made in America' sign, it causes me to walk into that store more than any other signage."
To cater to this growing market, the IGES Super Show, which will be held in the scenic towns of Pigeon Forge and Sevierville, Tennessee in the first week of November, will feature a special section devoted to American-made and handcrafted souvenirs. Mills' optimism is echoed by Linda Colson, president of the Gift Sales Manager Association (GSMA), who says that members in her organization are "consciously optimistic." According to Colson, the small and independent retailers in the GSMA are reporting sales increases, and once again are willing to invest money in their shops and stores.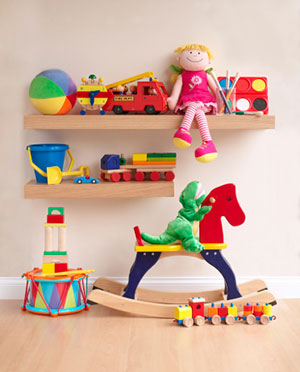 While this is undoubtedly good news, industry insiders also note that the gift and toy market has changed in fundamental ways. "There's a longer-term thing that's happening," Colson says. "There's a paradigm shift going on in the way people shop. Consumers who used to only shop in our stores now have to contend with the Internet and big box retailers like Target, who have moved into gift and toy in a big way. Target especially is embracing smaller-company aspects, and has realized the strength of the specialty line."
This can be troubling for the independent retailer. As so many small retailers have found over the years, they'll never be able to compete on price with Internet retailers or big box stores that have massive purchasing power. So what should they do? According to Adrienne Appell, a trend specialist with the Toy Industry Association, the key is to go back to their retail roots, to do what smaller gift and toy shops have done so well in generations before. "For independent retailers, it's all about the experience and product exclusives," she advises. "Independent retailers can make their stores a destination. They can set up events, or do something so parents can bring their kids there and have some fun, or treat it like a destination to visit."
Colson agrees, remarking that, "Retailers have to realize our hope is to be special. It's not what we sell, but how we sell what we sell. You can't be a dinosaur. You have to be a hip, beautiful dinosaur." This means rethinking product displays to make them interactive and interesting. It means hiring and retaining knowledgeable staff who have product knowledge, and can make informed product recommendations. And most of all, it means creating a sense of community around your retail outlet, so people will be drawn to your store for more than just a place to shop. "Anybody can shop online," Colson warns. "Your store has to be an experience."
A custom world
The trend toward customization isn't limited to creating an interesting retail experience. In fact, customization is all the rage throughout the retail world, from the handcrafted and unique goods at the IGES Super Show to the trendy and popular toys showing up in shops. This replaces to some degree the fascination with app-centric toys and gifts from a few years ago, Appell says. "The big trend a few years ago were the app toys. A lot of retailers and manufacturers jumped on it, and were offering toys that were tied to apps on the computer. Some of them were great, but with others it wasn't so seamless." Today's manufacturers are still offering app-related products, but the trend is to incorporate the app into the product, so instead of buying an app with a toy attached, the consumer is buying a toy that happens to work beautifully with a fun app.
At the same time, sales of "custom-built" products, or products that invite kids to express their own creativity, are booming. This section of the industry includes everything from the ubiquitous LEGO build blocks to custom vintage wood blocks, jewelry and wearables like Rainbow Looms (which staged a mass invasion of grade school classrooms across the country last year), and anything in the arts and crafts segment.
In their stores, retailers can distinguish themselves by looking for locally crafted gifts and toys, or partnering with manufacturers to offer custom-built and exclusive products. In a market where every store has access to the same wholesale goods, a product exclusive can set a store apart and earn loyal customers. "A lot of manufacturers will work with independent retailers on exclusives," Appell recommends. This extends to creative gift and toy ideas that "mash up" ideas from different markets, and have multiple uses. For example, crossover toys like puzzles with chalkboard surfaces for drawing are potentially hot items because they allow kids to not only build a puzzle, but then express themselves artistically.
Staying on point
Of course, not everything can be customized, so it's always good to stay stocked up on the hottest products in the general market. As the market improves, our experts predict that a few hot trends will continue to gain steam in the year ahead. The first is a continued movement toward color. Whether it's the plush market or playful fashion and accessories, color is in. Parents and kids are looking for big, bold, and colorful statements in their products, so expect to see more neon green plushies, or rainbow-hued bracelets and necklaces.
Ultimately, the successful independent retailers will be those who play to their strengths, and stop trying to compete with online discounters or big box retailers and their endless floor space.
Education is also a hot topic. The so-called STEAM gifts and toys are big (STEAM stands for science, technology, engineering, arts, and math). Gifts and toys in this category include everything from realistic models to books that include the material for science experiments built into the covers. At the other end of the spectrum, monsters and zombies still show no sign of shambling off into the remainder bin. Years of monster-crazy pop culture are reflected in the gift and toy market. According to the Toy Industry Association annual trend survey, zombies, monsters and ghouls are all expected to crowd shelves this year, with some products featuring a storytelling component, to make them less scary for younger children.
Ultimately, the successful independent retailers will be those who play to their strengths, and stop trying to compete with online discounters or big box retailers and their endless floor space. "I call it the 'restaurant effect,'" Colson remarks. "Now we're seeing restaurants trying to get every customer for every product. So we see McDonald's selling premium specialty coffee, and Dunkin Donuts selling sandwiches for lunch. Everybody is trying to get every customer. It's the same thing in toy and gift. All these bigger retailers are cutting into the pie. So instead of apologizing for what you are, expand on it. Brag on it. Make yourself special."
IGES/SSS
International Gift Exposition in the Smokies
Souvenir Super Show
Tel.: 800-430-7608
Website: www.iges.us
Toy Industry Association (TIA)
Tel.: 212-675-1141
Website: www.toyassociation.org
Gift Sales Manager Association (GSMA)
Website: www.giftsalesmanagers.org