Lion Brand Yarn Company, a fifth generation, family-owned business that offers knitting and craft yarn, has introduced an innovative way for retailers to purchase merchandise. The company launched their first-ever "Virtual Showroom," which is poised to revolutionize the crafting industry and set the standard for effective business operations in our evolving age of hybrid and remote business.
"Since late 2019, we have been experimenting with creating a unique, virtual experience for our brand," Shira Blumenthal, Brand Ambassador for Lion Brand Yarn Company, said. "We soon realized that the opportunity extended well beyond the B2C environment. We thought, `'Why not use the technology to transform the sales process?'"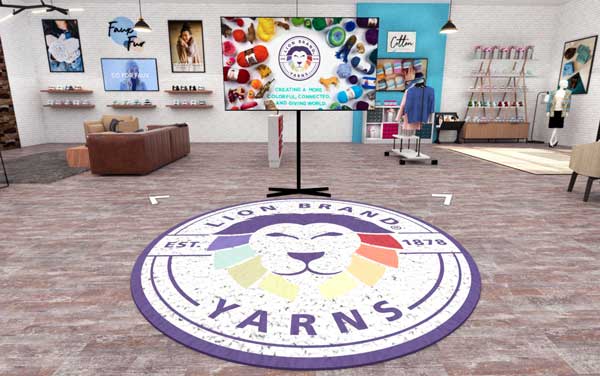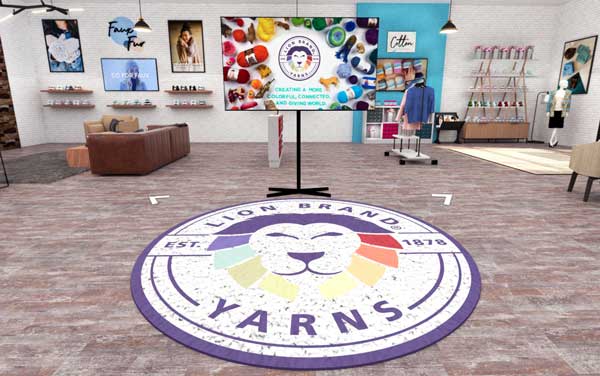 Lion Brand teamed up with Refresh Advertising, an agency specializing in the use of new technologies to create immersive content and experiences for brands. With their help, the brand crafted a first-of-its-kind experience for its retailers and sales partners: a fully interactive virtual "store" in which buyers can explore and ultimately purchase Lion Brand products during group presentations.
The initiative marks the first time a yarn and crafting distributor has utilized this technology for B2B presentations. Once inside the Virtual Showroom — which resembles a luxury brick-and-mortar store and is amenable to any virtual meeting platform, from Zoom to Google Meets — buyers will have the ability to:
Tour the latest Lion Brand product stock in various themed rooms
Enjoy product demo videos with a simple click
View digital swatches that showcase the stitch definition of every type of yarn
View garment options showcased on virtual mannequins
View digital lookbooks, project sheets, and patterns, among other marketing assets
The global impact of COVID-19 made this development essential. However, according to Blumenthal, the idea was in the works well before the pandemic struck. "Pre-COVID, we were working on technology to allow for virtual consumer experiences to dovetail our online presence," she said, adding that, for some time now, the term "brand experience" has not just been a perk, but a prerequisite for any business's commercial viability. For Lion Brand, this brand experience effort adds cohesion while subtracting unnecessary steps.
Much like many virtual trade shows that have gone on during the pandemic, Lion Brand's Virtual Showroom ensures thorough messaging consistency. At any point during the Virtual Showroom meetings, buyers who express interest in specific products will receive selling sheets via email within seconds. This is a great way to still be able to connect with retailers who may not be comfortable with beginning to meet in person again, and even with consumers. Many retailers have been finding creative ways to virtually meet with shoppers throughout the past year and a half, and Lion Brand's Virtual Showroom is more proof that this can be done successfully.