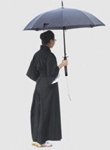 A study of the Northeast Cutlery Collectors Association, as well as the other handful of cutlery clubs and organizations in the U.S., reveals an extensive and passionate community of collectors. California based, Pacific Solution Marketing, Inc., has been supplying this growing community since the mid 1990s with its collector and cutlery items. Initially popular among flea markets and Renaissance fairs, Pacific Solution has become a wholesale supplier to an expanding number of independent retailers, who own and operate specialty knife shops, gift stores, smoke shops and more.
Manufacturing its own blades in China, Pacific Solution has direct control over quality and design. Among the exported products are knives, swords, daggers, armor, and even letter openers. Some of the most popular items sold on a regular basis are high quality samurai hand forged swords. "Pocket knives are always very strong, reliable sellers," adds Peter Lee, business development manager. Many of the blades feature polyresin wildlife and dragon designs. Lee adds, "The fantasy knives are really more for collecting. We also have people who collect samurai swords. Some people use these items for practice, but most of the people collecting do so out of basic interest to add to their collection." Pacific Solution takes pride in the edged products its sells to first time buyers and niche collectors, but is careful to mandate an appropriate age limit for handling. "All retailers are instructed that they cannot sell to customers under the age of 18, a warning explicitly stated on the invoice," says Lee. Yet with the introduction of its new and exclusive line of Samurai Umbrellas, Pacific Solution now offers an item symbolic of its cutlery collectibles, but appropriate for all ages.
Samurai Inspired Rain Gear
Each umbrella features a unique cord wrapped, imitation skin handle and life-like tsuba (sword guard), in a variety of styles and colors. "We started with two designs, a black and white handle sword. Now we have over 10 varying hand guard designs in five or six colors," notes Lee. "You can use it for both rainy and sunny days, or use the included shoulder bag to carry it across your back and show it off." The carrying bag included with each umbrella not only gives easy access to the umbrella whenever you need it, but also makes the umbrella look like a sword. Since the product line's debut a few months ago, they've been selling fast, becoming not only a hit in the U.S but internationally in 15 countries. "They're selling out as fast as we can get them in. Many customers have been constantly inquiring and re-ordering them as soon as new shipments arrive," adds Lee. Available for around $10 wholesale, retailers can expect to make keystone and more, retailing on average for $24.99.
Pacific Solution's minimum order starts at $200, and retailers can sign up online with their contact information and tax ID to see the company's full line and wholesale pricing. POP posters for the handmade samurai sword series are available, and several lighted turntable displays are also available. The Samurai Umbrellas are displayed individually in their own box. "With our weekly specials and email blasts to customers, it's worth getting to know us," says Lee.
For more information:
Pacific Solution Marketing Inc.
1220 E. Belmont St., Ontario, CA 91761
Tel.: 909-930-5845
Website: www.pacificsolution.com