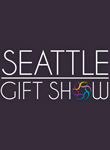 For retailers located in the western United States, there's nothing better than heading to the Urban Expositions Seattle Gift Show to find the latest on-trend products for your store. But this August, when the show rolls into the Washington State Convention Center from the 17th to the 20th, retailers are in for an even bigger treat than usual. The gift and souvenir show experts have recently announced a new partnership with Seattle Made, a program launched by the Seattle Good Business Network.
The new partnership between Seattle Made and the gift show is a natural fit and reflects the growing commitment of the show owners to providing area retailers with the best the local community offers, supporting the Northwest regional urban manufacturers and area artisans. The dynamic partnership will allow the show to feature locally sourced products in a range of categories, including gifts and collectibles, home décor, resort apparel, regional jewelry designs, souvenirs, as well as a host of different foods, oils, and gourmet specialties.
"We are very excited about our new partnership with Seattle Made," says Shashin Patel, show director, Seattle Gift Show / Urban Expositions. "Like our partnership with Urban Craft Uprising, the Seattle Gift Show's joint effort with Seattle Made is designed to support and strengthen local businesses by providing a cost-effective, convenient way for local manufacturers and artisans to connect with local and regional retailers."
The Seattle Gift Show will cohost Seattle Market Week together with the permanent showrooms of the Seattle Mart. Seattle Mart runs from August 15-20, 2018 at the 200 SW Michigan Street location, while complimentary shuttle busses will run between this location and the Seattle gift show at the Washington State Convention Center from the 17th to the 20th. One registration badge allows retailers access to all the showroom sand show floor, as well as access to the convenient shuttle services.
Retailers planning to attend the Seattle Gift Show are encouraged to register online via the convenient ExpressPass® registration system. Additional travel and parking discounts as well as shows schedule information is available on the website now. Please call 800-318-2238 or visit the show's website at www.seattlegiftshow.com.