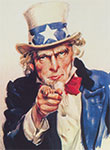 Uncle Sam shoppers have always preferred American-made products. With the election of President Trump, the demand for Made in USA has only increased. According to a Consumer Reports® survey, almost eight in ten American consumers would rather buy an American-made product than an imported one. 60 percent say they are even willing to pay ten percent more for the USA-made product. There are many reasons consumer prefer American-made products. For many, it's a way to help the economy and support American businesses and American manufacturing. Many consumers, 'Made in USA' is also a symbol of excellence. According to a New York Times® survey, a majority of Americans perceive products that are made in America a being of a higher quality than those made overseas.
What does Made in USA Mean?
The Federal Trade Commission has regulations and requirements that must be met in order for a product to be labeled 'Made in the USA.' According to the FTC, at least 75 percent of the finished product must be 'US content' including parts and labor, based on the cost of the goods sold. The final assembly of the product must also take place in the United States. Though a "Made in USA" label should seem straightforward, it can become complicated for goods such as appliances, cars, and electronics that have many different parts and components. Essentially, for a product to be "Made in USA" there should be little to no foreign content and the final assembly or processing should take place within the 50 states.
What Took So Long?
If almost 80 percent of Americans prefer USA-made products, then why are there still so many products manufactured overseas? A lot of it comes down to cost. Labor costs can be significantly lower in other countries. Lower labor costs leads to lower costs for manufacturers, wholesalers, retailers, and at the end, consumers. Many shoppers have become accustomed to the low prices overseas manufacturing has afforded. However, over the last few years, minimum wages and labor costs have started to rise in many countries. Additionally, developments in robotics and automation technology are slowly leading to faster and more affordable manufacturing. On top of these market changes, the US government is fueling it's own "American Made" movement on both the consumer and manufacturing side of retail. Changes in other countries' regulations coupled with the commitment to American manufacturing will likely lead to not only an increase in demand for Made in USA products, but greater affordability for retailers and consumers alike.
What's Available Now
However, there are many wholesalers and manufacturers already offering affordable Made in USA products. Many, such as home décor manufacturer SJT are able to offer low-cost yet high-quality products because of the high volume they produce. Others, such as safety company Resqme makes affordable USA products because they believe in the superior quality of American manufacturing. Bates Family Farm and Heartwood Hollow are able to offer affordable quality products because they produce all of their products themselves. For other companies, such as Oakhurst Medicine, American manufacturing is an integral part of the rich history and tradition of their products.
As a small business owner, it is important to offer Made in USA products not only to meet the increasing shopper demand, but also build credibility with your customers by demonstrating a commitment to our economy by helping other family businesses and American workers. Read on for a gathering of a few of our favorite Made in USA brands.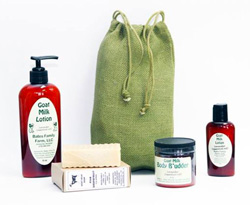 Bates Family Farm is a self-sustaining goat farm owned and operated by Marine veteran Joseph Bates and his wife. All of their products are made in-house on their farm. Bates says, "My wife and I are a perfect team. She handles production, I handle the farm and sales." Their products include traditional lye soaps, lotions, and rich body creams. All of their products are all natural and made with goat milk right from their farm. "We never really intended to do this, says Joseph Bates, "But we ended up with too much goat milk and needed something to do with it. We took our soaps and lotions to the local farmer's market and it sold out. Then we took them to a few local stores and they sold out." Now, Bates Family Farm distributes their goat milk soaps, lotions, and body creams to over 100 stores across the country. "And they all just keep selling out," says Bates. "We focus on quality and it paid off. We kept our products affordable, and that gave our retailers the opportunity to sell our products at a good markup and still keep everything at a low price for the customer."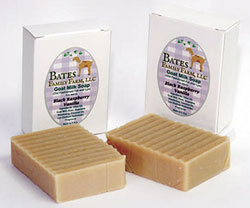 As for the products themselves, Bates says that the lotions are the best sellers. "They basically sell themselves," he says. "Once the customer tries the tester, they buy it." The lotions are available in scented, essential oil, and unscented varieties. "The number one feedback we receive is that it's non-greasy. Goat milk is full of fatty acids that are similar in PH to a human. This allows them to be easily absorbed by our skin without the irritation that can sometimes accompany lab-created, store-brand lotion. So it's really moisturizing and keeps the skin soft for hours."
Bates Family Farm also offers mini body creams or mini "budders," that "are a great register product," says Bates. "We have some retailers who are doing really well with those." Bates Family Farm also offers traditional fat and lye soaps made with raw goat milk. The natural goat milk products are a favorite among gift, souvenir, pharmacy, and mom and pop retailers. Though Bates explains, their products really do well anywhere that has foot traffic. Bates Family Farm offers a number of seasonal fragrances for their products, so retailers can always offer something new. They also have many of their bestselling scents year-round such as coconut mango. Bates Family Farm adds all of their retailers to the "Store Locator" section of their website, to help drive customers to brick and mortar stores. For more information on products, ordering, or sample packs, visit www.BatesFamilyFarmllc.com.
Bates Family Farm
Tel.: 276-346-3203
www.BatesFamilyFarmllc.com
"We're Americans," says Jason Stessel, vice president of Oakhurst Medicine. "It's important to us that we deliver American-made products to the American people. We keep our old-fashioned, American-made, 'they-don't-make-them-like-they-used-to' attitude." Oakhurst Medicine is a fourth generation family business, founded by Stessel's great grandfather, Stanley H. Roberts, and his brother Alfred, over 100 years ago.
When the company first started, Stanley and Alfred sold over-the-counter remedies in glass jars out of a wooden crate loaded onto a horse and buggy. Today, Oakhurst Medicine offers many of those same original old-fashioned and hard-to-find medicinal remedies, all of which are manufactured, distributed, and stored in the United States. "We're the originals," says Stessel. Some of their best-selling and oldest products include Father John's cough medicine, volcanic oil, and capsicum plaster. Though Oakhurst Medicine has offered many of their best-selling products for decades, they are also constantly taking on new "old" but "ageless" products. "We keep everything as authentic and original as possible," says Stessel, especially when it comes to bringing on additional pharmaceutical, health, and beauty products.
According to Stessel, about 60 percent of our population uses alternative therapies. Oakhurst Medicine products are cost-effective and FDA approved when applicable. Quality control is extremely important to the family business, and each product goes through several steps before being sold. "We're made by Americans for Americans," says Stessel. "We make sure these old time over-the-counter remedies remain available to you." To learn more about Oakhurst Medicine and their products visit www.oakhurst-medicine.com.
Oakhurst Medicine
Tel.: 800-831–1135
www.oakhurst-medicine.com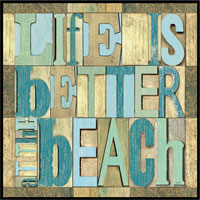 Heartwood Hollow: Expressive Home Décor
"We really stand out for being a strictly made in the USA company," explains Heartwood Hollow owner Perry Miller. "Not just made in the USA, 95% of our supplies and products are produced right here in Indiana." Heartwood Hollow is a family owned and operated expressive home décor wholesale manufacturer located in the heart of Northern Indiana's Amish community. Their handmade products include wall plaques and decorative wooden signs. They offer hundreds of unique designs with sayings and images spanning a variety of themes including inspirational, faith, home and family, life in the heartland, wildlife, western, lake & lodge, beach & nautical, and more.
Miller explains they are constantly coming out with new products and designs, which are reflected in their large annual catalog, as well as their seasonal catalogs. His parents owned and operated a country gift store, which Miller eventually narrowed down to focus on creating home décor. "My parents had a mom and pop shop so I understand where independent store owners are coming from. We're looking to work with families to help them succeed." Staying local and supporting individual families is important to Miller and his multi-generation family company. His father, Howard, does a lot of the 'dirty' work cutting wood for the plaques. His son, Seth, is growing into the family business helping with shipping and sales. Miller says "We're used to working with our hands and used to making something to support our families. We really enjoy what we do." For more information or to request a catalog, call 574-642-4360.
Heartwood Hollow / Heartland Wholesale
Tel.: 574–642–4360
Fax: 574–642–3557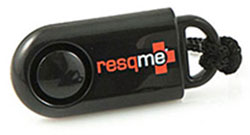 "To us and to our customers, Made in the USA means quality and durability," says Pacticia Neubauer sales manager for resqme. Resqme, Inc. is an innovative wholesale manufacturer that specializes in intuitive car safety products. Their flagship product, resqme, is a small, comfortably handheld device that helps cut seatbelts and break car windows in emergency situations. Laurent Colasse, founder of resqme initially introduced the tool to first responders including police, firefighters, and paramedics. Because the tool was meant for professionals, quality, durability, and utility were always very important. "Our tool was so useful, the public started requesting it," says Neubauer. "We kept the professional quality even with surging demand for public purchase. Even though it's more expensive to manufacture in the U.S., it's still very important to us." In 2011, the US Embassy awarded resqme with a Certificate of Appreciation for their dedication to American manufacturing and helping U.S. safety. The original resqme also won a Red Dot product award in 2014 for the ergonomic design.
The resqme tool has been in the market for over 10 years. Over that time resqme, Inc. has launched seven other lines of car safety tools. "We receive testimonials weekly of people who were able to help other and help themselves using our tool. We're very happy that our tools have been able to save lives," says Neubauer. "We strongly believe resqme should be in every car."
For retailers, resqme, Inc. offers several different display options for their traditional tool. Peg packaging, clip strips, counter displays, fishbowl displays, and floor displays are all available. Resqme comes in six different colors including a new safety yellow. "Our product does really well online, but it's also a great impulse purchase for brick and mortar retailers," says Neubauer. "If you're in the checkout line and you're a parent, a new driver, or a young driver you're going to grab the tool," she explains. "It also does really well in safety and first-aid sections." Resqme has an MSRP of $9.95 – $12.95. For more information visit www.resqme.com.
resqme, Inc.
Tel.: 866-473-7763
www.resqme.com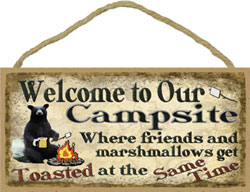 SJT is a leading manufacturer of inexpensive wooden plaques, gift, and home décor products. They specialize in handmade wooden plaques, greeting cards, and personalized magnets. Tim Smith, SJT president, says, "We've become America's largest manufacturer of low-cost wall décor." They manufacture over 25,000 wooden plaques in the United States. Their thousands of signs span many different categories and styles including primitive and rustic, religious, pet, wine and beer humor, occupation, inspirational, beach, cabin and lodge, cottage and lake, surfboards, nature, celebrity, hunting and fishing, camping, military, redneck humor, and destinations. Some of their newest and best-selling signs include pet themed plaques; Dean Russo licensed signs, and surfboard plaques. Each plaque and sign is printed to order. SJT also offers custom designs. Smith explains that their signs "have a much lower cost compared to other competitors, yet these are made in the USA and not overseas like others. There are several stores at just about every trade show that are filled with exclusively USA made products. These types of stores are only getting bigger and more popular. "In addition to retailers dedicated to USA made products, Smith says his signs are popular in souvenir and gift stores, drug and hardware stores, travel centers, general retail, grocery stores, flea markets, special event sellers, and more. "A better question might be, 'Which retailers are not having success with our wood plaques?'" he continues. "So many different types of stores do well with them." For more information visit www.ThousandsofSigns.com.
SJT Enterprises
Tel.:800-326-7419
www.ThousandsofSigns.com