Americans are still feeling the repercussions from the COVID-19 pandemic and how it impacted buying products overseas. Shipping delays and increased prices left many retail shelves empty, and while things are slowly starting to get back to normal, some businesses are still having issues with getting merchandise on their shelves.
Buying American-made products can not only help solve this problem, but it also helps to boost the local economy. Numerous studies also continue to prove that consumers prefer to buy merchandise that is made in America, even if it means they need to pay more money. The best way for us to get back to normal and improve the economy is to buy American. Here are some top suppliers and their best-selling products to help kickstart your search:
Chocolate USA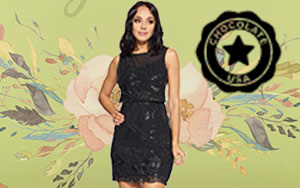 Chocolate USA has been rapidly growing in the wholesale fashion industry for the past decade. They offer trendy clothing at unbeatable prices that is fast selling and good quality. Located in the heart of Downtown Los Angeles, they are your one-stop-shop for all things American-made apparel. From pants and skirts to blouses and crop tops, they have a little bit of everything.
Mesh Sequin Dress
One of Chocolate USA's newest and hottest products is their Mesh Sequin Dress. The black in the dress makes the sequins stand out and give it a flattering look, making it the perfect outfit for a date night or ladies night. It is also a great outfit to enjoy during the summer season.
Tel.: 213-747-0700
www.shopchocolateusa.com/choco
Ticks-N-All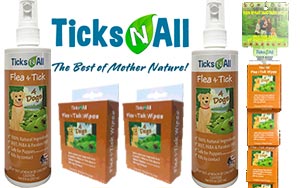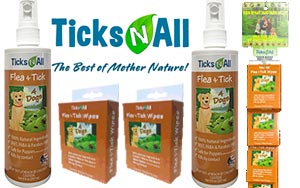 Ticks-N-All offers insect repellents that are formulated by a team of specialists using organic ingredients to yield the best protection from mosquitoes, ticks, gnats, biting flies, black flies, fleas, chiggers and no-see-ums, while rejuvenating and conditioning the health of the skin, and preserving its overall health. Their unique formulas, using the compounds from organic ingredients, offer several modes of action achieving the best efficacy that Mother Nature has to offer.
Flea & Tick 4 Dogs
One of Ticks-N-All's most popular products is their Flea & Tick 4 Dogs spray. Formulated with organic ingredients, this spray offers several modes of action against Fleas, Ticks and other pests. It also promotes healthy skin, a shiny coat, and is safe for the environment. Available in a 6 pack.
Tel.: 321-445-9497
www.wholesalecentral.com/ticksn0001
TasselRue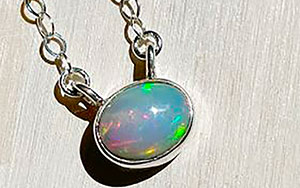 TasselRue offers unique jewelry designed and created in the USA. Their classic styles appeal to any age group. They just launched a new summer collection, with several on trend colors and hard-to-find stones. The stones they use are of the highest caliber, and many women "collect" TasselRue, which leads to repeat buyers, especially when new collections are released. They are a woman-owned small business known for superior customer services, quality jewelry, and high profits for retailers.
Ethiopian Opal .925 Necklace
One of TasselRue's most popular products is this gorgeous opal necklace, offering brilliant flashes of color in the sunlight. Made with recycled sterling silver, the stone is a genuine Ethiopian opal, meaning each necklace will have variations in color, pattern, size, texture and veining.
Tel.: 540-252-5375
www.wholesalecentral.com/tassel0001