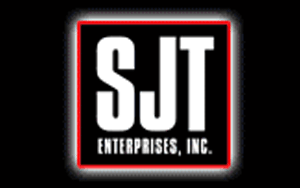 What started out as a company selling wooden plaques featuring different dog breeds has grown into a giant business, now selling over a dozen categories worth of decorative wooden signs, wooden magnets and stone coasters. SJT Enterprises, Inc. will be celebrating a remarkable 35 years in the business in 2020.
SJT Enterprises, Inc. started in 1985 by publishing do-it-yourself legal kits – do your own divorce, will, living trust, etc. Over the years, founder and owner Tim Smith expanded that idea into many other legal kits and sold them in bookstores, drug stores and more. Then in the mid '90's, the company morphed into a supplier of dollar store items when the dollar store craze started.
"My wife and I walked into a dollar store for the first time and it amazed me," Smith said. "So, long story short, SJT started producing products for that industry. By the time The Great Recession hit, I was SO done with the dollar store industry and we came out with USA made decorative wood plaques for a whole new segment of the retail industry and they hit a home run. Actually, it was a grand slam. The rest is history as they say."
Now, SJT Enterprises has something for any type of store. From dog breed plaques and zoo animals to beach, lake, cabin and military signs, there is something to attract any customer. The company also sells signs with popular themes including Route 66 and other famous destinations, the 2nd Amendment, Elvis, Marilyn Monroe and many others.
"We've grown into not just wood plaques of different sizes and shapes, but also into selling stone coasters and wood fridge magnets," Smith said. "And now we are introducing stone CAR coasters that also have a magnet on the back – it's a car coaster OR a fridge magnet. We're always coming up with something new to keep up with the trends. Best of all, we make it all right here in the USA in Cleveland and sell at cheap prices. It doesn't get any better than that!"
To see more of SJT Enterprises' products, visit their website at www.ThousandsOfSigns.com.