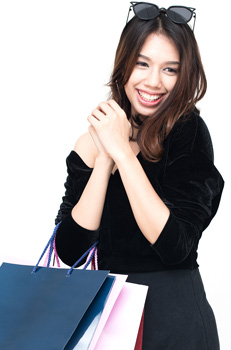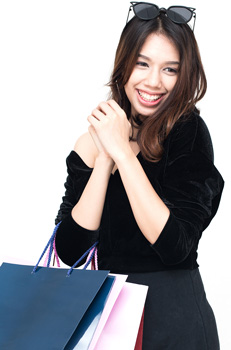 The 2019 Online Shopper Survey carried out by 2Checkout between May and July 2019 has revealed consumer preferences, challenges and behavior when it comes to buying online. The answers gathered from respondents across the world give insights ranging from what products they buy online to what influences their buying decisions or cross-border shopping choices.
Online shopper behavior is something that is constantly being studied to try and improve consumers' overall experience. Even with direct answers to questions such as "What makes shoppers abandon their cart" or "What is the most popular item bought online," every consumer is different and there are no definitive answers. However, the survey results from 2Checkout can help retailers get that much closer to perfecting their ecommerce platform.
More Shoppers Are Buying Online for the Holidays
Last year, holiday ecommerce sales grew to $126 billion, a 16.5 percent increase from the $108.2 billion generated in 2017. Cyber Monday alone generated $7.9 billion in online sales in 2018, making it the biggest sales day in U.S. ecommerce history. Even though 2019 ecommerce sales are predicting a slower-than-expected growth, there is still an anticipated 9 percent year-over-year growth.
Shopping internationally is also another important factor of buying online that has seen an increase in use over the years. 2Checkout found that 72 percent of shoppers worldwide have bought online from another country in the last year. Some of the most important aspects for buying internationally were being able to find products that weren't available in the shopper's home market (51%), items were cheaper from another country (49%) and free international delivery was offered (31%). International delivery can be pricey for indie retailers, but it's important to know what your customers are looking for.
What Are Consumers Purchasing Online?
2Checkout reports that more than half of shoppers make online purchases a few times a year (30%) or more seldom (27%). However, 26 percent of respondents say they make purchases once or twice a month, while 17 percent purchase online once a week or more. This means there's still a good amount of consumers shopping online.
What exactly your customers are looking to buy online is another big topic for retailers. Computers and electronics are the most popular physical goods purchased online, closely followed by clothing and accessories as well as mobile phones and tablets. Since clothing can be difficult to buy online between the right sizing and comfort style, it makes sense that category is not the most sought after online purchase. Offering easy returns or exchanges for consumers can change this and make them a little more willing to buy clothes online.
Make Your Website Just As Inviting As Your Physical Storefront
There's a certain comfort factor in being able to see and touch products in person, which is one of the reasons why brick and mortar is still thriving. As indie retailers make their storefront inviting for their customers to shop from, the same should go for the website. Google alone can provide consumers with millions of other websites, so why should they buy from yours?
In a sign of the times, data privacy and security are considered a "very important" decision factor by more than three quarters of shoppers who took the survey from 2Checkout. Good vendor reputation and clear delivery, warranty and refund policies are also essential when it comes to persuading shoppers to buy online.
Abandoned Shopping Carts
There's also the shopping cart abandonment issue. Your website may look inviting to shop from, but now something has made the customer decide to opt out on their purchase. 2Checkout's survey revealed multiple reasons why consumers abandon shopping carts. 39 percent decided last minute that they did not need the product and 37 percent found unexpected extra fees at checkout. Following closely behind the two main reasons for customers abandoning their cart were insufficient product details (31%), their preferred payment method wasn't accepted (27%) and there was a lengthy delivery time (24%).
In order to make the shopping cart abandonment issues less lengthy, one thing you can do as a business owner is to increase the number of payment options offered. Most survey respondents reported that they use credit and debit cards the most (63%) when making an online purchase, while 39 percent said they use PayPal the most. Offering PayPal as well as more credit card options for consumers can help to reduce the amount of abandoned shopping carts.
Be There for Your Customers
As intense as the holidays can get for retailers, the single most important thing to be aware of is taking care of customers. Some ways you can accomplish this are by making sure they are being helped on the sales floor, creating a seamless checkout experience both online and in-store and making sure any issues are taken care of. 2Checkout's survey found that a whopping 62 percent of respondents prefer to receive customer support through email. Online chats (29%) and toll-free numbers (35%) are some other major ways to help consumers. All hands on deck this holiday season!