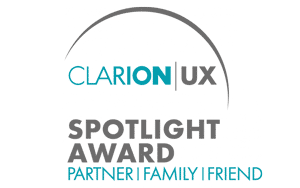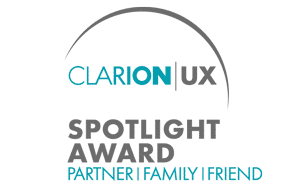 Clarion Events, formerly known as Urban Expositions, is excited to announce the recipients of the new "Spotlight Awards" program recognizing the souvenir/resort industry's companies, organizations and individuals who truly stand out in three categories – leadership, career achievements, and best practices.
For the 2019 Inaugural Clarion Events Spotlight Award, recipients will be recognized at a special reception during the upcoming November 6-9, 2019 Smoky Mountain Gift Show on Wednesday evening, November 6, starting at 5:30 pm at the show's Gatlinburg Convention Center location.
"We were delighted by the number of nominations we received from vendors, retailers and industry organizations," said Lisa Glosson, Vice President, Gift & Souvenir Portfolio, Clarion Events. "With this being the Inaugural year for the Spotlight Awards, we are excited to recognize the recipients who, in the midst of today's increasingly challenging business climate, are still positively impacting the industry."
Founded in 1995, Urban Expositions, now operating as Clarion Events, produces and manages a portfolio of 36 trade and consumer events, serving a range of industry sectors including Gift, Souvenir, Apparel, Art, Auto, Fire and Rescue, Foodservice, Specialty Retail, Gaming, Power & Energy, and Enthusiast Lifestyle, with offices in Kennesaw, GA, Trumbull, CT, Portland, OR, and Boca Raton, FL. Clarion Events is honored to announce the following winners that were nominated and selected by their industry peers and chosen by the Clarion Events jury panel in the following categories:
PARTNER SPOTLIGHT AWARD – Recognizing an individual or company that truly embodies the spirit of partnership as demonstrated through efforts ranging from community involvement to personnel enrichment.
BUYER: Tommy Brown, St. Louis Zoo, St. Louis, Missouri
EXHIBITOR: American Gift Corporation
FAMILY SPOTLIGHT AWARD – Recognizing a family-owned business that exemplifies solid values, business qualities and best practices.
BUYER: The Clark Family for the popular gift/souvenir shops they own throughout Port Aransas, TX, including:
Robin & Robert Clark, Padre Islander
Wendy & Bruce Clark, Islander
Cassandra Clark, the Connoisseur
EXHIBITOR: Mike and Rene Galer, Prairie Mountain
FRIEND SPOTLIGHT AWARD – Recognizing an individual who embodies the true spirit of friendship.
BUYER: Donna Steakly, Fossil Rim Wildlife Center, Dallas/Ft Worth, TX
EXHIBITOR: Dan Shoemaker, Kalan LP
"Congratulations to all our winners," adds Christina Bell, Group Show Director, Smoky Mountain Gift Show. "Your hard work, dedication to the industry, and friendship has not gone unnoticed to your peers."
Smoky Mountain Gift Show
Nov 6 – 9, 2019
Gatlinburg Convention Center
Gatlinburg TN
www.smokymtngiftshow.com